Find more resources in your city!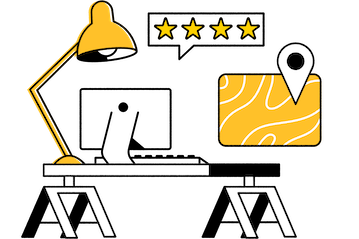 Start Exploring
Should your business be here?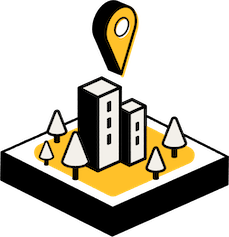 Add your business
How much does home care in the Tri-Cities cost?
As you begin the process of finding a provider, it's understandable that you'll want to know the cost of having home health care for your aging loved one. Cost is just one of many factors you should consider when seeking the services of professionals, but it's helpful to know what to expect. Genworth conducted a survey in 2020 showing how the cost of senior care stacks up against the national average:
| | Adult Day Health Care | Home Health Aide | Assisted Living (1 BR, Private) | Nursing Home (Semi-Private Room) | Nursing Home (Private Room) |
| --- | --- | --- | --- | --- | --- |
| U. S. National Average | $20,280 | $61,776 | $54,000 | $94,900 | $108,405 |
| Tennessee | $20,800 | $54,912 | $49,260 | $85,775 | $91,980 |
As you can see, having a home health aide is higher than other options, such as assisted living. However, you should consider the needs of your senior and what would make them most happy. Would they be upset if they were uprooted from their current home? How would this affect their emotional and mental well-being? As you research local home care agencies, be sure to check with your older loved one's insurance company, and find out if this is a service that is already covered, to help lessen the cost.
What are the most common tasks performed by caregivers in the Tri-Cities?
It's helpful to know that the services provided by Tri-Cities elder care professionals are just as varied as the individuals who use them. Home health professionals can help in a variety of ways, from services that include skilled nursing, homemaking chores, ensuring your senior loved one is in a safe and clean environment, or a combination of both. These stats from Caregiver break down the type of help most seniors request:
How do caregivers most commonly provide help to seniors?
Transportation
Grocery or other shopping
Housework
Your older loved one might need help with only one or two chores, or they might require more hands-on help, especially as time goes on. In any case, working with Tri-Cities home care agencies to find a home caregiver for your senior can be a good idea. It relieves you while ensuring their needs are always met.
What services do Tri-Cities home health care agencies provide?
It's very important to think about what level of care your aging loved one needs as you begin searching through Tri-Cities home care agencies. Perhaps you feel your family member would be better off with skilled nursing since they need someone to administer medicine, provide wound care, physical therapy, or even get them dressed for the day. If your elderly loved one can still do these things on their own but needs help around the house, someone who can handle homemaking activities, such as cleaning the house, cooking, or even shopping might be what they need. You can also look for a provider in the Tri-Cities who offers both. Talk with the agencies to find out what level of care they offer. If you still need help, we have a comprehensive guide to choosing home care. This can give you a better idea of what services are offered, including the Kingsport, Bristol, and Johnson City areas.
Home care solutions for seniors in the Tri-Cities
Seeking out home care is a helpful way to take care of the senior in your life and allow them to keep their independence as they age. If you want peace of mind and would like to ensure you and other family members have respite care, begin your search with Tri-Cities home care agencies. Browse through our reviews to help you get started in your search to finding the right provider.