Find more resources in your city!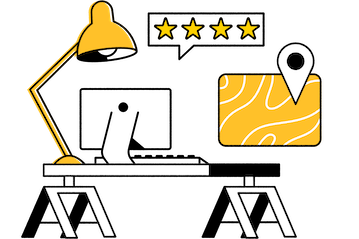 Start Exploring
Should your business be here?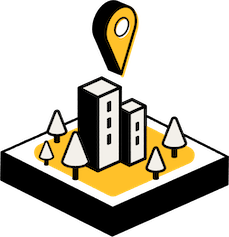 Add your business
How to choose high-quality home care in Tampa
Researching all of the home care agencies in Tampa can feel overwhelming, especially if you aren't positive about what you are searching for. We recommend starting with a list of what your loved one needs and ruling out any Sarasota home care agencies that don't meet those requirements. For example, a senior with Alzheimer's disease needs an aide who has firsthand experience managing that condition. Likewise, any agencies that don't accept your loved one's insurance probably aren't the right fit.
Once you've narrowed down your options, you can contact Tampa home care agencies directly to learn more about their emergency procedures, training programs, services offered, and price points. You can also solicit recommendations from doctors and past clients, but remember that contractual relationships may exist that introduce bias there. The final step should always be to arrange a meeting between your loved one and their potential caregiver to ensure compatibility.
Facts and trends in Tampa home health care
How much does home care in Tampa cost?
Talking about the cost of Tampa elder care may seem uncouth, but it's an important step toward ensuring that your loved one receives the care they need for the rest of their lives. The table below compares the cost of different types of senior care in Tampa with the national average according to the 2020 Genworth Cost of Care Survey:
| Cities | Adult Day Health Care | Home Health Aide | Assisted Living (1 BR, Private) | Nursing Home (Semi-Private Room) | Nursing Home (Private Room) |
| --- | --- | --- | --- | --- | --- |
| U. S. National Average | $19,240 | $54,912 | $51,600 | $93,075 | $105,850 |
| Tampa-St. Petersburg-Sarasota) | $23,920 | $54,912 | $38,700 | $119,355 | $136,693 |
The cost of St. Petersburg elder care at home is identical to the national average, so you won't have to pay extra to allow your loved one to age in place. Assisted living is cheaper than the national average, but you have to consider the psychological effects of forcing your loved one to move someplace new before choosing that option.
Will the number of adults needing personal care in Tampa increase?
Looking into Tampa-St. Pete home care agencies can feel isolating, but you should know that you and your loved one are not alone. According to data collected by the Administration for Community Living in 2018, many people need help with personal care by the age of 65. The table below provides more info:
Age 85 represents a clear turning point in these numbers, allowing you to get ahead of the game. If your loved one doesn't need St. Petersburg elder care yet but is approaching that age, you may want to start looking at our resources now so that you are prepared for anything.
What services do Tampa home health care agencies provide?
Sarasota home care agencies provide a plethora of services because every senior has different needs. For instance, some seniors need homemaker aides to help them with things around the house such as meal prep, cleaning, laundry, running errands, and pet care. Others are looking for skilled nursing aides to help them follow a prescription schedule or ask important questions during doctor's visits. Some of the other services that may fit under home care include transportation, assistance with personal hygiene tasks such as dressing and undressing, and having somebody to talk to. Seasons makes it easy to find whatever support your loved one needs quickly.
Home care solutions for seniors in Tampa
Tampa-St. Pete home care can feel like the end of an era, but it's actually a new beginning. It allows the senior in your life to maintain their independence and dignity while you are confident that they are getting the help they need to enjoy life safely. What more could you possibly ask for?