Find more resources in your city!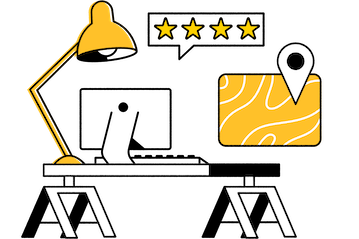 Start Exploring
Should your business be here?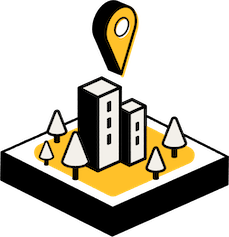 Add your business
How to choose high-quality home care in St. Louis
There are many things to keep in mind when considering which St. Louis home care agencies are ideal for your family's needs. First, find agencies that provide the kind of care that the senior in your life requires at a price that suits their budget. Keep in mind that their insurance may help offset costs.
Meet with prospective agencies and caregivers to get a better understanding of what they have to offer. Ask caregivers about their abilities, including medical knowledge and certifications. Find out what kind of ownership the agency falls under, as this can affect their allocation of resources and caregiver training requirements, among other aspects of care. In addition, you'll want to find out about their hiring, training, and emergency procedures.
If you decide you like the agency and caregiver, ask for references and follow up with them. Find out if any references are committed to a referral contract as well. In addition, arrange a meeting between the caregiver and your loved one to make sure they mesh well together.
Facts and trends in St. Louis home health care
How much does home care in St. Louis cost?
The cost of care can be a major factor in your search for home care. Genworth's 2020 Cost of Care Survey covered the annual average costs of senior care across the United States. The chart below compares the average costs of services for the elderly in St. Louis against the national average:
| Cities | Adult Day Health Care | Home Health Aide | Assisted Living (1 BR, Private) | Nursing Home (Semi-Private Room) | Nursing Home (Private Room) |
| --- | --- | --- | --- | --- | --- |
| U. S. National Average | $19,240 | $54,912 | $51,600 | $93,075 | $105,850 |
| St. Louis | $22,100 | $53,768 | $45,000 | $64,255 | $77,745 |
While the cost of an in-home health aide surpasses daytime care and is only just below that of assisted living, it's important to consider the kind of assistance an elder can receive, as well as the emotional cost that can come with moving your loved one from their home. Aging in place has many benefits that can keep the senior in your life independent and happy.
What should caregivers in St. Louis know about the types of care people are getting?
There is a range of services that elders in the U. S. can take advantage of, depending on their individual needs. In 2016, the CDC released its Survey of Long-Term Care Providers and Services Users. Below, you can see the percentage of long-term care services used by elders over the age of 65.
While the majority were found to be in hospice, a residential care community, or a nursing home, a significant percentage of elders received support from home health agencies at just under 82 percent. In-home health care is an excellent way to ensure that your loved one can have their needs met by a trained professional.
What services do St. Louis home health care agencies provide?
There is a range of different services that seniors can receive by enlisting the support of St. Louis elder care professionals. You'll want to select the agency that provides the type of assistance that your loved one needs, whether they require hands-on or hands-off support from their caregiver.
Hands-off services consist of a variety of activities that don't require physical contact. For instance, an in-home health aide can help your elderly loved one with senior meal solutions, run errands for them, or provide transportation as they participate in their community. Hands-on services can include assisting with daily tasks, like getting dressed or moving about the house, wound care, and more.
Home care solutions for seniors in St. Louis
Home care can give you and your family peace of mind while allowing the senior in your life to maintain their independence. Elder care professionals can offer in-home companionship, assistance with medication, and emotional support to your loved one as they age in place. Explore our St. Louis home care reviews here to start your search today.