Find more resources in your city!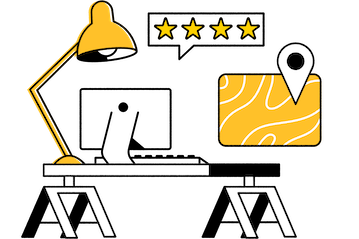 Start Exploring
Should your business be here?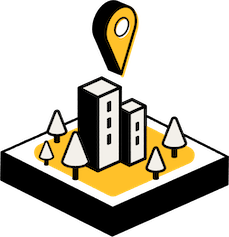 Add your business
How to choose high-quality home care in Seattle
When searching through Sea-Tac home care agencies, it's important to begin with a strong understanding of what your loved one needs. For example, they might have a medical condition that requires special care. If so, you would only want to sort through Seattle home care reviews for providers that specialize in that type of support.
After using personal requirements to narrow your selections, it'll be time for you to begin doing a deeper dive into your options. Don't be afraid to ask for referrals at this stage of the process. Hearing reviews from others can be a great way to verify the quality of a provider that meets all of your other criteria.
When you've found a provider that you like, you can introduce them to the senior in your life to make sure they're a good fit for each other. This final stage shouldn't be neglected, as you want to make sure your loved one is comfortable around the people you hire.
Facts and trends in Seattle home health care
How much does home care in Seattle cost?
The cost of hiring home care agencies in Tacoma is an important thing to think about while making your decision. A recent survey from Genworth should help you do that. It shows how the cost of home agency care in the Seattle region compares to the nationwide averages for this type of care.
| Cities | Adult Day Health Care | Home Health Aide | Assisted Living (1 BR, Private) | Nursing Home (Semi-Private Room) | Nursing Home (Private Room) |
| --- | --- | --- | --- | --- | --- |
| U. S. National Average | $19,240 | $54,912 | $51,600 | $93,075 | $105,850 |
| San Francisco-Oakland-San Jose | $23,400 | $73,216 | $73,200 | $149,650 | $182,500 |
As you can see, the data indicates that the cost of care in Seattle is a bit higher than the national average. However, remember that home care allows your loved one to age safely and comfortably in the home they love. Even though it may cost a little extra, it's often a price worth paying.
What should caregivers in Seattle know about the types of care people are getting?
While looking for Sea-Tac home care agencies, remember that there are many different types of care to choose from. These range from adult day services to residential care communities and encompass everything in-between. A recent CDC survey shows the percentage amounts of how many older adults use each of these service types.
The survey shows that the vast majority of older adults use hospice, nursing home, and residential community care at some point in their lives. However, that doesn't necessarily mean that your senior needs all of these types of care. Every person is unique so it's important to consider your situation independently of what others have done.
What services do Seattle home health care agencies provide?
Home health care agencies in Seattle offer a wide variety of services. On the more intensive side of the spectrum, you can find companies that offer things like personal hygiene assistance, nursing services, and medication administration. But the older adult in your life may not actually need that level of support at this point in their life.
You'll also find home care agencies that focus on providing hands-off services. These include things like picking up groceries and helping around the house with cooking and cleaning. Whatever type of elder care support you're looking for, there's a great chance that Seasons can help you find it from a provider in the Seattle area
Home care solutions for seniors in Seattle
Home care in Seattle is a more comfortable, enjoyable aging option for many older adults. If you think it's right for the senior in your life, Seasons is here to help. Use our resources to zero in on the best home care options for your unique needs and just let us know if there's anything else we can do to help.