Find more resources in your city!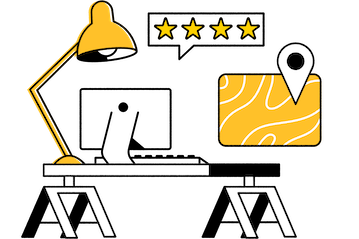 Start Exploring
Should your business be here?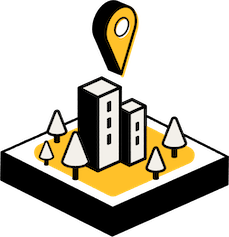 Add your business
How much does home care in Scranton cost?
Budget is one of the first things that people think about before committing to Wilkes-Barre or Hazleton elder care. But as you'll see below, the cost of home care is often more affordable than alternatives like retirement centers. That means it could be a good fit for your loved one, even if you're concerned about costs.
| | Adult Day Health Care | Home Health Aide | Assisted Living (1 BR, Private) | Nursing Home (Semi-Private Room) | Nursing Home (Private Room) |
| --- | --- | --- | --- | --- | --- |
| U. S. National Average | $20,280 | $61,776 | $54,000 | $94,900 | $108,405 |
| Pennsylvania | $19,500 | $59,488 | $49,200 | $124,841 | $133,882 |
It's also worth mentioning that you don't need to hire a home care agency to support your senior full-time. If you want to cut down on costs, you could just hire someone to be in your senior's home several times per week to give you a break and help out with chores. You may be able to save some money this way if it aligns with your loved one's care needs.
What are some conditions that might lead to Scranton seniors needing home help?
Many seniors who want to age in place suffer from medical conditions like the ones you'll see below. Your loved one might have similar issues. But that doesn't necessarily mean you'll need to take them to the hospital for treatment every few days. Some companies that offer Scranton elder care can also help out with basic nursing tasks like insulin shots, blood pressure checks, and in-home IV treatment for dialysis.
This is another example of how hiring a professional elder care agency can support your loved one's ambitions of aging at home. They'll be able to get the medical support that they need without even having to get up off of the couch. This type of in-home treatment is becoming more common as more and more seniors decide to stay at home as they age.
What services do Scranton home health care agencies provide?
Scranton home care is a versatile service encompassing many forms of elderly care. For example, you can use it to get your senior help around the house with tasks like:
Doing the dishes
Tidying up
Wiping down countertops
Doing the laundry
Cooking meals and shopping for groceries
Your loved one can also get help with personal hygiene tasks such as going to the bathroom and bathing. The bottom line is that if your senior wants to receive a type of support in their home, there's a great chance that there's a care agency out there that can offer it. If you'd like to learn more, check out our comprehensive guide to choosing home care.
Home care solutions for seniors in Scranton
Senior home care makes it easier for your loved one to achieve their age-in-place plan. But you may need to do some research to find the right care agency for your senior's needs and preferences. You can get the information you need to make a decision by checking out Scranton home care reviews and comparing each local provider's pricing and features.
You can also take a closer look at the resources you've found on Seasons to learn more about what differentiates these companies from one another. We hope the content will help you make a more informed hiring decision.