Find more resources in your city!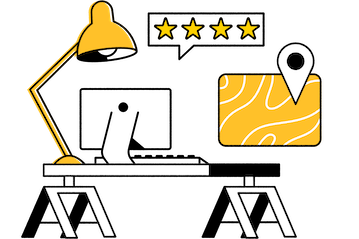 Start Exploring
Should your business be here?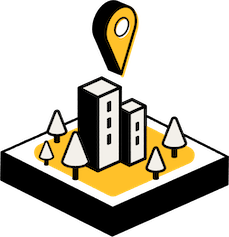 Add your business
How much does home care in Santa Barbara cost?
The cost of home care varies depending on what types of services are required. Care for seniors can range from adult day care to assisted living, having a private home health aide, or even living in a nursing home. Genworth conducted a survey showing the costs for different services and comparing the national cost with that of the state of California:
| | Adult Day Health Care | Home Health Aide | Assisted Living (1 BR, Private) | Nursing Home (Semi-Private Room) | Nursing Home (Private Room) |
| --- | --- | --- | --- | --- | --- |
| U. S. National Average | $20,280 | $61,776 | $54,000 | $94,900 | $108,405 |
| California | $22,100 | $73,216 | $63,000 | $117,530 | $146,000 |
While the cost of home health care in California is more expensive than assisted living, it is important to think about the long-term effects your loved one would experience if they had to move out of their current home. Your senior will likely be happier in a place they are already familiar with and where they can be close to family and friends. As you search for Santa Barbara elder care, make sure to talk with the insurance company and find out if they provide financial assistance when dealing with home care.
Are there specific skills that Santa Barbara caregivers need?
If you have been tasked with taking care of your loved one yourself, it can be confusing, draining, and time-consuming, especially if you were not given any training or guidance on how to provide the type of care they need. This affects many individuals, according to a recent study on family and caregiving:
1 out of 5 households has someone who is providing caregiving services to a family member or loved one.
1 out of 3 family caregivers have received no instruction on how to properly perform tasks like wound care or equipment maintenance.
33% of non-institutionalized people aged 65 and older have limited activity levels due to a chronic health condition.
Rather than trying to do everything on your own or running the risk of burnout, consider getting help from Santa Barbara home care agencies. This can give you peace of mind, knowing that your senior is in good hands, and it can give you a break from trying to meet their needs while taking care of your own.
What services do Santa Barbara home health care agencies provide?
As you research home health care agencies, you will learn that the types of services offered vary far and wide, based on the needs of the individual. You'll want to focus on an agency that can meet your loved one where they are at. As you search, you'll find two common skill sets: homemaker aids, who are hands-off and provide help with housekeeping, cooking, shopping, and possibly even driving your loved one to different places. Skilled nursing aides are "hands-on", and can help with administering medication, bathing and dressing your loved one, and even occupational and physical therapy. Talk with the Santa Barbara home care agencies and make sure they provide the type of care you are looking for. You can check out our comprehensive guide to choosing home care to find out what kinds of services are available around Santa Barbara, Santa Maria, and San Luis Obispo.
Home care solutions for seniors in Santa Barbara
With the help of home care, you can ensure your senior can stay independent while maintaining the lifestyle they are used to. Give yourself a break and relax with the peace of mind knowing that Santa Barbara home care agencies can help your loved one with their daily needs. Search through our reviews and begin the quest to find a home care provider today.