Find more resources in your city!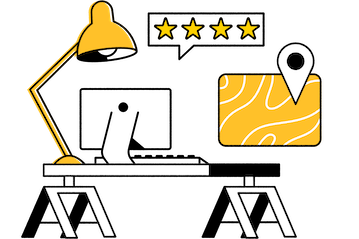 Start Exploring
Should your business be here?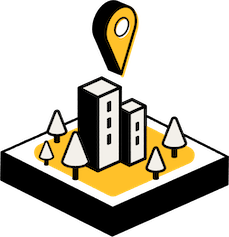 Add your business
How to choose high-quality home care in San Francisco
When selecting home care for an elder, there are many factors to keep in mind. From the start, you'll need to choose home care agencies in San Francisco that offer the kind of care that your loved one needs. This is vital to ensuring that their needs are met. Don't forget to consider your loved one's finance requirements, such as their insurance and budget.
Learn as much as you can about the home care agencies in San Francisco that you are considering. What are their hiring processes? What qualifications and skills do their caregivers have to offer? Are they transparent about their training policies and emergency procedures? How do they create care plans for their clients? You'll want to choose caregivers who can meet your loved one's specific needs.
Be sure to request references, as well as find out about contractual relationships they may have with medical professionals. Before signing up with a San Francisco elder care agency, allow your loved one to meet their potential caregiver. It's vital that they feel comfortable around them.
Facts and trends in San Francisco home health care
How much does home care in San Francisco cost?
The cost of home care can vary based on several factors, including the kind of services that your loved one requires. In 2020, Genworth released the Yearly Median Costs of Different Services, which illustrated the national average for care in the United States. Here, we show annual home care agency costs in San Francisco against the national average:
| Cities | Adult Day Health Care | Home Health Aide | Assisted Living (1 BR, Private) | Nursing Home (Semi-Private Room) | Nursing Home (Private Room) |
| --- | --- | --- | --- | --- | --- |
| U. S. National Average | $19,240 | $54,912 | $51,600 | $93,075 | $105,850 |
| San Francisco-Oakland-San Jose | $23,400 | $73,216 | $73,200 | $149,650 | $182,500 |
While in-home health care can outweigh the costs of day-to-day assistance, one should keep in mind the additional factors associated with the aging process, such as the level of care available, the emotional impact of transitioning from a familiar to an unfamiliar location, and the dignity offered by working with a supportive professional in home.
What are the most common tasks performed by caregivers in San Francisco?
The specific services that one can expect a caregiver to perform depends entirely on the elder they are assisting. The goal is to ensure that your loved one has the support they need to enjoy their life to the fullest. Caregiver.org provided an analysis of the most common ways that a caregiver can bring ease to your loved one's life:
Transportation
Grocery or other shopping
Housework
As you can see, the most common services handled by professional caregivers are hands-off activities. They may drive your loved one on errands, handle shopping tasks, or tackle the housework. On average, these tasks take up about 13 days out of the month, which can take a lot off any informal caregiver's plate.
What services do San Francisco home health care agencies provide?
There are many ways that San Francisco elder care agencies can support your loved one, depending on their physical, medical, and emotional needs. They can assist with daily activities, such as making sure prescribed medicine is taken, using technology, socializing, and assistance with dressing. They may help facilitate hobbies, maintain journals, tackle personal hygiene, and more. Some aides may offer comprehensive services while other focus on specific aspects of life. The services your loved one will receive will center entirely around them as an individual to ensure that they have a greater quality of life with the support of their caregiver.
Home care solutions for seniors in San Francisco
Professional San Francisco elder care can make a world of difference for your family and loved one. They can take on responsibilities to give your family a rest while ensuring that your elder's security and safety are not compromised. Likewise, an in-home caregiver can serve as excellent companionship to your loved one. Start looking through our San Francisco home care reviews to find a great provider today.