Find more resources in your city!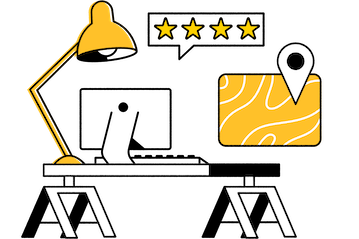 Start Exploring
Should your business be here?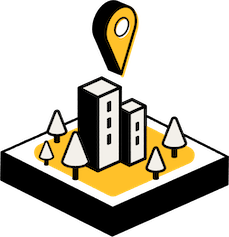 Add your business
How to choose high-quality home care in San Diego
San Diego elder care at home runs from light housekeeping and errands to skilled nursing care for individuals with debilitating health conditions. The first step to finding home care for seniors is to assess their needs. Then use our listings to select from San Diego home care agencies. Some people consider hiring individuals from ads for home care, but it is much safer to work with a reputable agency. When you interview an agency, ask questions about what kind of background screening and what type of training their caregivers have gone through. Also, check the agency's state certification status. Asking these kinds of questions is crucial to make sure your loved one's needs are met by a safe and reliable provider. One of the most important factors in choosing a provider is to make sure your aging loved one is on board. Make sure they have a chance to interview potential providers and allow them to have the final say as to who will work with them.
Facts and trends in San Diego home health care
How much does home care in San Diego cost?
One valid concern when searching for home care in San Diego is the cost. Check with your loved one's insurance, whether that's Medicare, Medicaid, or private insurance, to see what they will cover and how much they will pay. Then take this into account when searching for home care providers. The following chart by Genworth indicates how much care services cost in the San Diego area.
| Cities | Adult Day Health Care | Home Health Aide | Assisted Living (1 BR, Private) | Nursing Home (Semi-Private Room) | Nursing Home (Private Room) |
| --- | --- | --- | --- | --- | --- |
| U. S. National Average | $19,240 | $54,912 | $51,600 | $93,075 | $105,850 |
| San Diego | $20,800 | $68,594 | $54,300 | $128,663 | $173,193 |
Although assisted living costs less than a home health aide, there are other factors to take into consideration. The emotional toll of removing an aging relative from the home they are comfortable in and familiar with may be worth the extra cost sustained by a home health aide. These days, most seniors prefer to age in place and that should be taken into account.
What should families know about who is receiving and providing care in San Diego?
Frequently, it is the family of the aging senior who provides care for them. This may start out with some simple weekly cleaning and laundry help and a few rides a month to their medical appointments. Over time, these tasks can begin to take more and more time and prove a source of stress for the family of the elderly relative who needs assistance.
34.2 million Americans have provided unpaid care to an adult in the past year
39.8 million caregivers provide care to adults with a disability or illness
15.7 million adult family caregivers care for someone with Alzheimer's or dementia
When you get home care for your loved one through a safe and reliable San Diego home care agency, you can rest assured that your loved one is in the hands of a professional, well-trained individual. Of course, you can still offer your time and energy to help them, but the bulk of their daily care can be done professionally.
What services do San Diego home health care agencies provide?
There are different types of services that home health care agencies can provide. Personal care and companionship services may include assistance with meal preparation and planning, companionship while engaging in hobbies or activities, and supervision for someone with dementia or Alzheimer's disease. Private day nursing care service may involve ventilator care, ostomy assistance, medication administration, and catheter care. Home health care services may consist of short-term nursing services, physical therapy, or medical social work. Each senior is unique in their needs, and Seasons can help you choose the right kind of home health care provider in San Diego for your loved one.
Home care solutions for seniors in San Diego
Your loved one can age in place with independence and dignity with the right home health care situation. Elder care specialists in San Diego can provide family members with a break and offer professional healthcare services so you can have peace of mind regarding your aging parent's safety and security. Browse through our San Diego home care reviews to get started choosing a provider today.