Find more resources in your city!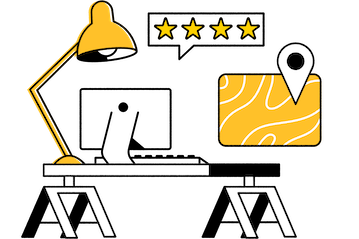 Start Exploring
Should your business be here?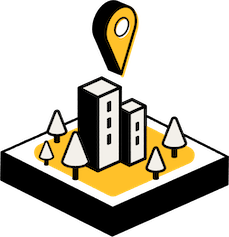 Add your business
How to choose high-quality home care in San Antonio
Identifying the right agency for your loved one can take some time and effort. From the start, you'll want to get an idea of the type of care that your loved one needs while ensuring that it falls within their financial means.
Reach out to the agencies that you find appealing to get an idea of what they have to offer. Learn about their services and caregivers, such as the qualifications they require professionals to meet. It's important to find someone with the physical abilities, medical experience, and other capabilities necessary to best support your loved one. Ask the company how they go about designing care plans for those in their care. Furthermore, ask the agency about their hiring and training policies and the procedures in place for emergencies.
Upon finding someone who meets your requirements, request references and reach out to them. Aim for a mix of medical professionals and clients. Always find out if the agency has a referral contract with those who direct clients their way. Once cleared, your loved one should meet their prospective caregiver to assess their compatibility.
Facts and trends in San Antonio home health care
How much does home care in San Antonio cost?
Home care costs will vary depending on many different factors, including the specific services that your loved one requires to live comfortably and with dignity. In 2020, Genworth released the annual survey covering the median costs of different services. Here, we've drawn comparisons between the average in San Antonio as opposed to the rest of the U. S.:
| Cities | Adult Day Health Care | Home Health Aide | Assisted Living (1 BR, Private) | Nursing Home (Semi-Private Room) | Nursing Home (Private Room) |
| --- | --- | --- | --- | --- | --- |
| U. S. National Average | $19,240 | $54,912 | $51,600 | $93,075 | $105,850 |
| San Antonio | $9,534 | $52,624 | $43,188 | $64,058 | $80,848 |
One can see a slight price difference between home health aide support in the U. S. and San Antonio. It can be more affordable to enlist the support of a dedicated caretaker, rather than uprooting an elder from their home, which can prompt emotional turmoil as well. Keep in mind that your loved one's insurance may be able to help offset some of the associated costs.
What should caregivers in San Antonio know about the types of care people are getting?
There is a broad range of services that seniors in the U. S. may require to ensure that they can enjoy their days. In 2016, the CDC released a study that assessed the long-term care services utilized by seniors over the age of 65, which consisted of over 8.3 million people.
In all, a majority of seniors in the study were found to be in hospice care, part of a residential care community, or under the care of a home health agency. With Seasons, you can feel confident as you search for the best San Antonio home care agencies to support your loved one.
What services do San Antonio home health care agencies provide?
There are many services offered through San Antonio elder care agencies, though the specific ones you can expect to receive will depend heavily on the senior in your care. In general, one can split these services into two categories: "hands-on" services and "hands-off" services. For example, a homemaker aide may provide support by preparing meals, cleaning up around the home, doing the shopping, and other forms of hands-off support. Alternatively, a nursing aide is more hands-on, assisting with medication, physical therapy, hygiene, socialization, and more.
It's important to find a caregiver and agency who can meet your loved one's needs to ensure that they are receiving the right kind of care to maximize their quality of life.
Home care solutions for seniors in San Antonio
Through home care, your loved one can maintain their independence, dignity, and comfort levels while staying in a familiar location. Likewise, it can benefit your family as well by allowing you to take a break from elder care without fearing for their safety. At Seasons, you can explore our San Antonio home care reviews to find an excellent provider today.