Find more resources in your city!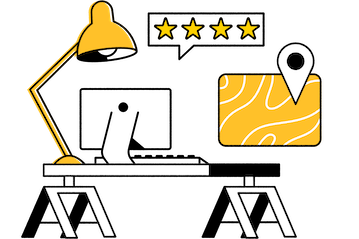 Start Exploring
Should your business be here?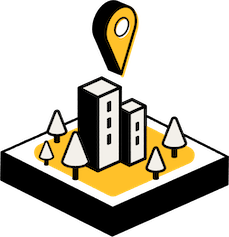 Add your business
How to choose high-quality home care in Salt Lake City
There are multiple Salt Lake home care agencies, and picking the right one depends on a comprehensive understanding of what your loved one needs. You can start by writing a list of every service your loved one could potentially benefit from. Pay special attention to any medical conditions, mobility concerns, and household chores that your loved one can no longer handle on their own. Next, use our resources to compare that list of needs with what caretakers provide. Any who cannot accommodate all of them should be removed from your shortlist. We also advise thinking about the cost of home care early on to avoid difficult conversations later.
Then, contact your preferred agencies to discuss their services in greater detail. You can ask about their onboarding process for fresh employees, expertise in pertinent medical conditions, and how they would handle emergencies involving your loved one. Referrals can be a valuable source of information too, but some caretakers have contractual arrangements that artificially inflate their referral numbers. The last step should be a face-to-face meeting to ensure good chemistry between your loved one and their caretaker.
Facts and trends in Salt Lake City home health care
How much does home care in Salt Lake City cost?
Cost shouldn't be the only thing you look at when researching Salt Lake City home care agencies, but it's definitely worthy of consideration. Even the best care won't do much if your loved one has to give it up in a few months. Thankfully, the Genworth Cost of Care Survey makes it easy to compare senior care costs throughout the country. Here is how Salt Lake City compared to the national average in 2020:
| Cities | Adult Day Health Care | Home Health Aide | Assisted Living (1 BR, Private) | Nursing Home (Semi-Private Room) | Nursing Home (Private Room) |
| --- | --- | --- | --- | --- | --- |
| U. S. National Average | $19,240 | $54,912 | $51,600 | $93,075 | $105,850 |
| Salt Lake City | $13,520 | $61,204 | $44,400 | $83,950 | $109,500 |
Salt Lake City is among the more expensive cities for home care while other options are more affordable, but that doesn't mean that you should take it off of the table. Many seniors love their independence, and allowing them to age in place can provide substantial benefits. For example, living in a familiar environment could help your loved one better retain their memory.
What are some conditions that might lead to Salt Lake City seniors needing home help?
One of the biggest challenges of Salt Lake elder care is finding resources that can help manage chronic conditions. Many seniors have at least one, and family members may not realize the full impact they have on their loved one's life. A 2016 CDC study highlights the types of conditions that may be in play:
Each of these conditions demands special care. For instance, a senior who has hypertension should eat a special diet that won't make it worse. Seasons can help you find home care experts who know how to manage any medical condition, so you can rest assured that your loved one is in good hands.
What services do Salt Lake City home health care agencies provide?
Home care agencies in Salt Lake City offer numerous services because seniors all have unique needs. For example, you might be looking for a homemaker aide who can help your loved one with cooking, cleaning, emptying the cat's litter box, and driving to the laundromat. Alternatively, your loved one may need a skilled nursing aide who can help them safely get out of bed and visit the restroom. Aides can also provide vital social stimulation as many seniors don't have anybody to talk to. Some agencies provide aides who can provide all of these services and more, allowing them to develop a stronger personal rapport with your loved one.
Home care solutions for seniors in Salt Lake City
Looking into home care can be emotionally draining, but you should do it because it can improve your loved one's quality of life. Our Salt Lake City home care reviews are a great starting point if you're feeling overwhelmed, so why not start browsing? Your loved one will thank you for it.