Find more resources in your city!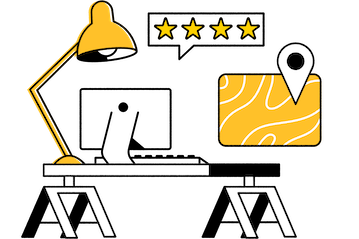 Start Exploring
Should your business be here?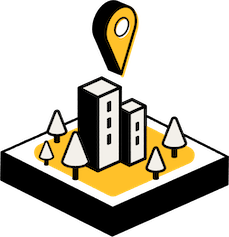 Add your business
How to choose high-quality home care in Sacramento
Choosing excellent Modesto senior care begins by figuring out which agencies offer the services your loved one needs. You might want a caretaker who specializes in managing chronic medical conditions, treating wounds, or providing emotional support, for example. Once you've limited your search to a few top contenders, you can contact Sacramento home care agencies directly for a better sense of what they can offer. We also advise family members to think about their budget and any insurance considerations early on to avoid future disappointment.
Referrals can be good sources of info, but remember that some healthcare institutions have contractual relationships to refer patients to specific caretakers. You should always ask if any such relationship is in place before accepting a referral at face value. Likewise, the final test should always be a meeting between your loved one and their potential caretaker as you don't want to put in a ton of work only to discover an irreconcilable personality clash at the last moment.
Facts and trends in Sacramento home health care
How much does home care in Sacramento cost?
There are a lot of variables to consider when researching home care agencies in Stockton, and cost can be one of the most important. Your loved one deserves a lifetime of top-notch care, not a few months before the bank account runs dry. The 2020 Genworth Cost of Care Survey provides in-depth information on the median costs of different types of senior care throughout the country. Here is how Sacramento compares to the national average:
| Cities | Adult Day Health Care | Home Health Aide | Assisted Living (1 BR, Private) | Nursing Home (Semi-Private Room) | Nursing Home (Private Room) |
| --- | --- | --- | --- | --- | --- |
| U. S. National Average | $19,240 | $54,912 | $51,600 | $93,075 | $105,850 |
| Sacramento-Stockton-Modesto | $23,010 | $70,356 | $64,740 | $119,355 | $164,250 |
The cost of home care is high in the Sacramento area, but all types of senior care are above the national average. Allowing your loved one to age in place with familiar surroundings can give them a substantially higher quality of life than they would have in an unfamiliar facility.
Are there specific skills that Sacramento caregivers need?
You might think that you can provide the Sacramento elder care your loved one needs all on your own, but professional caretakers have specialized training that you may be lacking. And it can take an emotional toll too: it can also be draining to always be on call. The following statistics from Tender Hearts at Home reveal some of the other challenges that can come with a DIY approach:
1 out of 5 households has someone who is providing caregiving services to a family member or loved one.
1 out of 3 family caregivers have received no instruction on how to properly perform tasks like wound care or equipment maintenance.
33% of non-institutionalized people aged 65 and older have limited activity levels due to a chronic health condition.
Seniors need to stay active, but it can be hazardous for them to do so alone, especially with certain chronic health conditions. You probably don't know how to do that, so why not research Modesto home care agencies on Seasons to find somebody who can? Working with a Sacramento elder care specialist can verify their safety even when you're not around.
What services do Sacramento home health care agencies provide?
Home care agencies in Stockton provide a variety of different services, so it's important to choose one capable of meeting all of your loved one's needs. A homemaker aide specializes in "hands-off" services that don't require medical training such as cleaning, cooking nutritious meals, taking care of pets, and running errands outside of the home. A skilled nursing aide helps with tasks that require specialized training such as physically helping someone into the shower, keeping track of prescriptions, and physical therapy. Some agencies offer both services for seniors who need comprehensive support, and Seasons can help you find any combination your loved one needs.
Home care solutions for seniors in Sacramento
We understand that trusting someone with your loved one's care is hard, but doing so is ultimately a good thing. Professional home care allows seniors to remain where they feel most comfortable while receiving the care they need, all without placing the responsibility of care entirely on your family. Facilitating that is our mission at Seasons.