Find more resources in your city!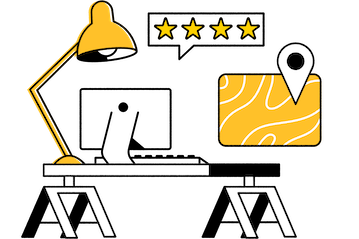 Start Exploring
Should your business be here?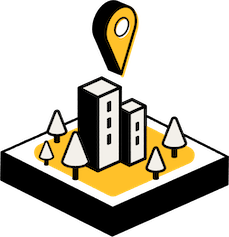 Add your business
How much does home care in Rochester cost?
The cost of senior care varies widely, depending on the types of services required, how often your older loved one needs them, and where you live. Genworth conducted a survey in 2020 that outlines the cost of senior care in the state of Minnesota. Here is how it stacks up against the national average:
| | Adult Day Health Care | Home Health Aide | Assisted Living (1 BR, Private) | Nursing Home (Semi-Private Room) | Nursing Home (Private Room) |
| --- | --- | --- | --- | --- | --- |
| U. S. National Average | $20,280 | $61,776 | $54,000 | $94,900 | $108,405 |
| Minnesota | $26,000 | $82,940 | $54,090 | $139,211 | $156,859 |
As you can see, the cost of home health care is more than assisted living. However, don't let money be the sole factor when deciding how to support your aging loved one. It can be difficult for seniors to uproot their lives and adjust to living someplace new, especially if they have to give up certain freedoms they are used to. As you work with Rochester home care agencies, contact your senior loved one's insurance company, and find out if they offer any financial assistance for home health care.
What types of services are needed by seniors aging in place in Rochester?
Individuals who use home health care have services that are customized to meet their needs. The type of help they are given through the home health care services depends on their health, their current mobility, if they are sick or have recently undergone surgery, and what they need assistance with. The CDC shows some of the most common reasons someone would need home care:
As you make a list of Rochester home care agencies you want to work with, think about the needs of your senior and what would benefit them the most. It's important to check and make sure the types of services your older loved one needs are offered through the agency before you agree to work with them.
What services do Rochester home health care agencies provide?
Home health care offers a wide range of services for those who need medical, homemaking, or both types of help at home. Skilled nursing is perhaps the most common and involves "hands-on" activities with the patient. This can include getting dressed, administering medication, occupational therapy, and other types of help designed to improve your older loved one's life. Homemaking services usually involve shopping, cooking, cleaning, and services that are typically "hands-off", but are just as important to ensure your senior is fed and living in a clean home. There are some providers that do both, too. As you talk with home care agencies in Rochester, explain what your aging loved one's needs are to ensure they will be getting the type of care they require. We have a comprehensive guide to choosing home care so you can see more information on the types of services offered in Rochester, Mason City, and Austin.
Home care solutions for seniors in Rochester
Having access to quality home care means your senior loved one gets to retain their independence, stay close to family, and enjoy their golden years. By working with Rochester home care agencies that can help you find the right provider, you can ensure a break for yourself and other family members, while having peace of mind that your older loved one is being cared for. Check out our Rochester home care reviews today and begin the process of searching for a provider that is just right for your family.