Find more resources in your city!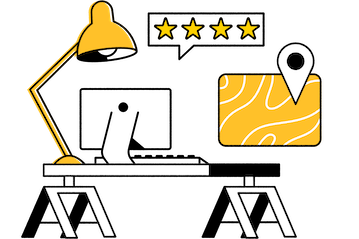 Start Exploring
Should your business be here?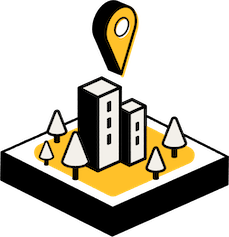 Add your business
How much does home care in Richmond cost?
| | Adult Day Health Care | Home Health Aide | Assisted Living (1 BR, Private) | Nursing Home (Semi-Private Room) | Nursing Home (Private Room) |
| --- | --- | --- | --- | --- | --- |
| U. S. National Average | $20,280 | $61,776 | $54,000 | $94,900 | $108,405 |
| Virginia | $20,280 | $59,442 | $63,000 | $98,550 | $109,865 |
As you can see, the average cost of home care in Virginia is more affordable than both assisted living and nursing home options. So if your senior is serious about wanting to age in place at home, then cost is one factor that may make it easier for them to do so.
What types of services are needed by seniors aging in place in Richmond?
Richmond elder care is a varied service with lots of different types of help available, as you'll see below. This makes it a good fit for seniors with many different needs. So whether your loved one needs in-home medical attention or could just use some assistance with household chores, there are options in your area that are worth looking into.
As you evaluate Richmond home care reviews, keep in mind that every agency offers a different set of services. Some may provide nursing and therapeutic support, while others may not. It's important to recognize this as you go through the research process so that you don't waste too much time focusing on options that aren't a good fit.
What services do Richmond home health care agencies provide?
Home care agencies in Petersburg and Richmond can support your senior in different ways. If you find an agency that offers medical support, that could include treatments like in-home IV, insulin shots, and blood pressure regulation. Your loved one could also get help with going to the bathroom and bathing themselves. And a caregiver could help them out around the house by completing tasks like:
Tidying up to reduce fall risks
Going grocery shopping
Helping with cooking
Wiping down counters
Doing the laundry
The bottom line is that if there's any kind of support that you want your senior to have in their home, there's a great chance that there are home care agencies in Petersburg or Richmond that can help. You can also take a look at our comprehensive guide to choosing home care if you'd like to learn more.
Home care solutions for seniors in Richmond
Home care agencies make it much easier to give your senior the in-home aging experience they want. Whether you'd like to hire a caregiver to help out full-time or you only need one every so often to give yourself a break, there are plenty of opportunities to choose from in this area. You'll just want to make sure to do your research and check in with your senior to see how they're feeling about all of this before you make a hiring decision.
So why not get started? You can begin the process today by taking a closer look at the resources you've found on Seasons. We hope they help you make a more informed hiring decision.