Find more resources in your city!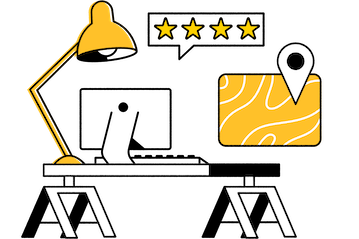 Start Exploring
Should your business be here?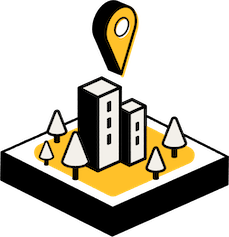 Add your business
How to choose high-quality home care in Raleigh-Durham
First, it's important to know what services you are most interested in and then look at those facilities that specialize in providing them. This makes it easier to determine if what you'll be receiving not only fits into your insurance and budgetary needs, but also your specific preferences.
Once you selected a few Raleigh-Durham home care agencies, talk to them about their caregivers and the services they provide. Look for facilities that work with caregivers that have the experience you require to support your loved one with their physical and medical needs. You may also want to ask about their training procedures and how the staff is prepared to emotionally support clients and family members.
Finally, make an appointment to have the potential caregiver meet with you and your loved one to make sure everyone gets along. A quality Raleigh-Durham facility will be more than happy to arrange this for you.
Facts and trends in Raleigh-Durham home health care
How much does home care in Raleigh-Durham cost?
When you first begin exploring home care, one of the factors that will quickly come up is the cost. In 2020, Genworth released their latest survey analyzing the average cost of caring for seniors throughout the United States. Below you will see how the annual cost of home care agencies in Raleigh.
| Cities | Adult Day Health Care | Home Health Aide | Assisted Living (1 BR, Private) | Nursing Home (Semi-Private Room) | Nursing Home (Private Room) |
| --- | --- | --- | --- | --- | --- |
| U. S. National Average | $19,240 | $54,912 | $51,600 | $93,075 | $105,850 |
| Raleigh-Durham (Fayetteville) | $17,550 | $50,336 | $57,600 | $85,775 | $96,725 |
While the cost of home care agencies in Raleigh exceeds the cost of adult day health care, the level of service far exceeds that which is offered only during the day. Home care also means your loved one can stay in the comfort of their own home without disrupting their daily routine.
Will the number of adults needing personal care in Raleigh-Durham increase?
You aren't alone in looking for assistance in caring for an aging loved one. Fayetteville elder care is a small fraction of the support needed to care for the millions of aging Americans throughout the country. Below you can see how the percentage of people who need care begins to rise dramatically between the ages of 65 and 85.
If your loved one needs additional support, Durham elder care can provide relief for them and your entire family. By taking on the additional support role, home health providers give elders greater autonomy and freedom while allowing family and friends to continue engaging with their loved one without changing the dynamic of the relationships.
What services do Raleigh-Durham home health care agencies provide?
The services provided by Fayetteville home care agencies are as varied as the individuals who need them. That's why it's so important to be clear on the resources you need.
The two broad categories of services fall under homemaker aides and skilled nursing aides. Homemaker aides provide assistance with tasks that are not medical in nature such as cooking and cleaning. Skilled nursing aides provide assistance with medical tasks such as administering medication, assistance with personal hygiene, wound care, and more. There are also agencies or aides who provide both types of services. Raleigh-Durham home care reviews can help you discover more about how each agency delivers specific services.
Home care solutions for seniors in Raleigh-Durham
Raleigh-Durham elder care is a great way to help the senior in your life remain independent while also providing the additional support they need. Having help with caregiving duties can also give family members a much-needed break so they are able to care for themselves. Look through the reviews of local Durham home care agencies to find the provider that is perfect for your needs today.