Find more resources in your city!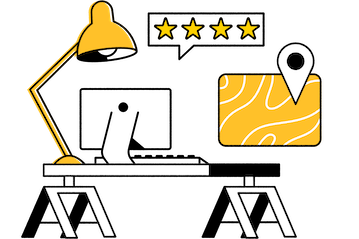 Start Exploring
Should your business be here?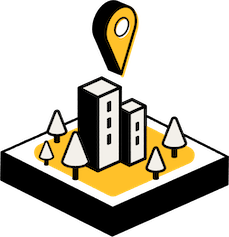 Add your business
How to choose high-quality home care in Portland
There are a variety of Portland home care agencies out there and choosing the right one can feel a little intimidating. We believe that the best way to start is taking a deep breath and making a list of all of the help your loved one needs. If they can't always make it to the bathroom without having an accident, you need home care that specifically addresses that issue. Eliminate any caretakers who cannot provide all of the services on your list.
Next, contact the remaining agencies directly to learn more about what they offer. If your loved one has any medical conditions, you'll want to make sure that their staff knows how to manage them. Likewise, you can ask about what they charge so that there are no surprises later. The final step is typically a face-to-face meeting between your loved one and their potential caretaker to ensure compatibility. Following these steps should help you find home care that you and your loved one can trust.
Facts and trends in Portland home health care
How much does home care in Portland cost?
Many seniors rely on insurance to absorb their home care costs, but it isn't applicable in all situations. As such, you'll want to have a backup plan. Genworth's annual Cost of Care Survey makes it easy to compare the cost of different types of senior care across cities. Here's how the Portland area compared to the national average in 2020:
| Cities | Adult Day Health Care | Home Health Aide | Assisted Living (1 BR, Private) | Nursing Home (Semi-Private Room) | Nursing Home (Private Room) |
| --- | --- | --- | --- | --- | --- |
| U. S. National Average | $19,240 | $54,912 | $51,600 | $93,075 | $105,850 |
| Portland, OR | $42,120 | $70,928 | $57,969 | $120,998 | $148,190 |
The cost of home care is substantially higher than the national average, but you can say the same thing about nearly every type of senior care. Since everything is expensive, you should choose the option that makes the most sense for your loved one. Home care allows seniors to remain in their homes, meaning that your loved one won't need a radical lifestyle change. That can be worth more than money.
Are there specific tasks that seniors in Portland might use home care for?
Informal caretakers (or those who are taking care of a loved one despite lacking formal training) often underestimate how much help seniors may need with routine tasks. The table below illustrates some of the physical functioning tasks that seniors may need help with per a 2016 study by the National Center for Health Statistics:
If you are helping to take care of a parent or grandparent, some of these tasks could be weird for both you and your loved one. Home care agencies in Portland have aides who specialize in these tasks, so why not allow them to help your loved one bathe and use the restroom?
What services do Portland home health care agencies provide?
Portland elder care can mean multiple things, so it's important to find an agency that meets your needs. If your loved one needs help making dinner, driving to doctor's appointments, or walking the dog, a homemaker aide can provide the support they need. If they need help managing their medications or getting out of bed without injuring themselves, a skilled nursing aide has the expertise you're looking for. Home care professionals can also provide companionship to seniors who may otherwise feel lonely and help them use technology to connect with others. Our listings can help you determine which agencies offer particular services, so be sure to utilize them as you research.
Home care solutions for seniors in Portland
We know that trusting someone else to take care of your loved one is hard, but it doesn't have to be a bad thing. In fact, sharing the responsibility of home care with other people gives you more time to enjoy being together. We hope you use Seasons to find the resources your loved one needs to age in place.