Find more resources in your city!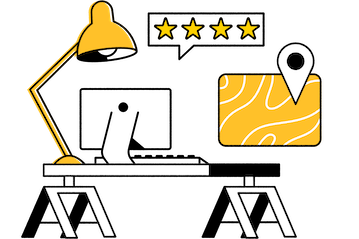 Start Exploring
Should your business be here?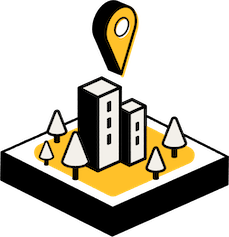 Add your business
How to choose high-quality home care in Pittsburgh
Picking a Pittsburgh elder care provider for your loved one is all about understanding what they need. Every senior is different and there are a wide variety of home care agencies to choose from in the Pittsburgh area. The best way to begin narrowing your options is to pick a feature that you know the older adult in your life needs and begin sorting from there.
Once you've winnowed down your pool of options, you can begin taking a closer look at things like Pittsburgh home care reviews. It'll also be a good idea for you to contact the agencies directly so that you can get references for the doctors and nurses that work there.
When you've found an option that seems to meet all of your needs, don't sign up for it right away. Instead, give the senior in your life a chance to meet with the provider so that you get the chance to make sure their personalities align.
Facts and trends in Pittsburgh home health care
How much does home care in Pittsburgh cost?
It's important to take pricing into consideration before making a decision about elder care. The amount that you have to pay will vary based on the provider that you choose and what they offer. But Genworth has put together a cost of care survey that tells you how pricing in Pittsburgh compares to the national average.
| Cities | Adult Day Health Care | Home Health Aide | Assisted Living (1 BR, Private) | Nursing Home (Semi-Private Room) | Nursing Home (Private Room) |
| --- | --- | --- | --- | --- | --- |
| U. S. National Average | $19,240 | $54,912 | $51,600 | $93,075 | $105,850 |
| Pittsburgh | $17,680 | $54,912 | $42,600 | $109,500 | $120,450 |
As the data shows, the cost of home health care and home health aide in Pittsburgh is the same as the national average. That means you shouldn't have to spend extra to provide your loved one with the type of care they need to age in place safely and comfortably in Pittsburgh.
What are some things to consider when looking at a home care agency in Pittsburgh?
Cost is just one factor to think about while looking at your home care agency options. Other factors that matter include the types of care provided and the ownership model of the agency you're considering. For example, you can choose between for-profit, nonprofit, and government-owned agencies. These statistics from the National Center for Health Statistics show the percentage breakdown of these options.
The data shows that the vast majority of home health care agencies follow a for-profit business model. However, that's not necessarily a bad thing. For-profit companies can be highly effective at providing elder care because if they don't, they risk losing clientele and eventually going out of business. You can use Seasons to find the best providers in your part of Pittsburgh.
What services do Pittsburgh home health care agencies provide?
Home health care agencies in Pittsburgh provide a wide variety of services to help the older adult in your life age comfortably in place. Some provide hands-off services, others provide hands-on services, and some agencies provide both of these types of support.
Hands-off services include things like helping with cooking and cleaning. Hands-on services are a bit more involved. They include things like nursing services and personal hygiene assistance.
Both types of services are worth considering for your loved one. Depending on what they need, you may want to begin with hands-off services and then transition into hands-on ones as your senior gets older.
Home care solutions for seniors in Pittsburgh
Home care enables your senior to keep a sense of independence as they get older. If they're resistant to the idea of a nursing home or an assisted living facility, it could be just what you need to ensure they age safely and comfortably. And when you're ready to pick a provider, you can use Seasons to make the best selection for your personal situation.