Find more resources in your city!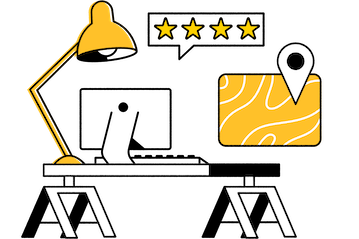 Start Exploring
Should your business be here?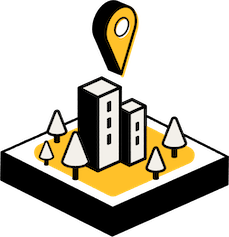 Add your business
How to choose high-quality home care in Phoenix
Choosing between home care agencies in Phoenix may seem difficult, but it gets much easier if you narrow down precisely what you're looking for. Begin by making a list of everything your loved one needs, including any chronic medical conditions, mobility issues, and budgetary constraints. Eliminate any providers who cannot meet these needs to give yourself a more manageable list of contenders.
Next, we recommend contacting agencies directly to learn more about the home care services they provide. Some of the things you may wish to ask about include availability, hiring practices, emergency protocols, and training programs. You could also ask about referrals, though some caretakers have contractual relationships with doctors and other organizations that can render referrals unreliable. The final step is generally a face-to-face meeting between your loved one and their potential caretaker to ensure that they have a solid rapport. You don't want your loved one to clash with their caretaker!
Facts and trends in Phoenix home health care
How much does home care in Phoenix cost?
The price of Prescott elder care may be offset by insurance, but it's still important to verify that your loved one can afford the care they need over the long term. Genworth releases an annual Cost of Care Survey that makes it easy to compare median senior care costs by type and city. The table below highlights the 2020 data for Phoenix:
| Cities | Adult Day Health Care | Home Health Aide | Assisted Living (1 BR, Private) | Nursing Home (Semi-Private Room) | Nursing Home (Private Room) |
| --- | --- | --- | --- | --- | --- |
| U. S. National Average | $19,240 | $54,912 | $51,600 | $93,075 | $105,850 |
| Phoenix (Prescott) | $10,400 | $62,920 | $44,400 | $110,960 | $127,750 |
Home care comes in well above the national average while adult day care and assisted living are substantially cheaper, but this doesn't mean that you should rule home care out. Many seniors prefer to remain in their homes, and moving them against their wishes could make assisted living a non-starter. Furthermore, some seniors just need more help than day care can provide.
What are some conditions that might lead to Phoenix seniors needing home help?
Managing chronic health conditions can be one of the most challenging aspects of Phoenix elder care. Many affect seniors in unexpected ways, dramatically changing their home care needs. The table below lists the three most common conditions of seniors using home care according to a 2016 study conducted by the CDC:
One of the biggest benefits of Phoenix home care agencies is that your loved one can receive care from a specialist who knows how to handle these conditions. For example, your loved one's caretaker can use special exercises to relieve some of the pain caused by arthritis. Seasons can help you find a caretaker who meets all of your loved one's needs.
What services do Phoenix home health care agencies provide?
Home care is a vague term that can potentially be applied to many different types of care. For instance, some seniors who use home care see it as homemaking assistance. Their aide might help with cooking, cleaning, laundry, and running household errands. Other seniors rely on their aides to transport them from place to place, help them figure out technology, or ask questions on their behalf during medical visits. Some home care agencies in Prescott provide skilled nursing aides who can provide hands-on assistance with bathing and toileting. We can help you find a great provider for your loved one's needs for maximum peace of mind.
Home care solutions for seniors in Phoenix
Admitting that your loved one needs more help than your family can provide is tough, and it's our goal to help you and your loved one navigate this new phase of their lives. Whether it's somebody to grab groceries or assistance getting out of bed in the morning, Seasons can help you find a caretaker who meets your expectations.