Find more resources in your city!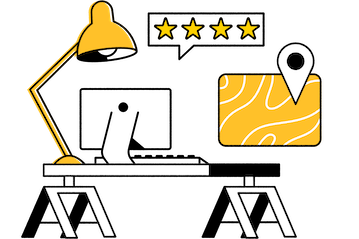 Start Exploring
Should your business be here?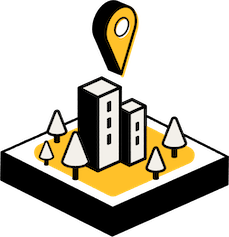 Add your business
How much does home care in Peoria cost?
There are several factors to consider when you are thinking about working with home care for your senior loved one. One of these considerations is the cost of care. In 2020, Genworth published its annual survey, which included the cost of different types of senior care across the United States. The information below shows how different types of senior care in Illinois compared to the same care in the nation as a whole.
| | Adult Day Health Care | Home Health Aide | Assisted Living (1 BR, Private) | Nursing Home (Semi-Private Room) | Nursing Home (Private Room) |
| --- | --- | --- | --- | --- | --- |
| U. S. National Average | $20,280 | $61,776 | $54,000 | $94,900 | $108,405 |
| Illinois | $22,620 | $64,064 | $53,850 | $75,190 | $85,866 |
You may find it surprising that assisted living actually costs less than having a home health aide. But remember that cost is only one factor when considering the care your older loved one needs. You must also consider whether they are willing to leave the home they have all their memories in and the neighborhood they are family and comfortable with. If not, the extra cost may be worth hiring a home health aide. Be sure to check with your senior's insurance to see if it will cover part of the cost of a home health aide.
How do the demands of home care affect caregivers in Peoria?
If your aging loved one is getting most of their care from a spouse or other family member of a similar age, it's time to get some professionals in the home for them to relieve the senior caregiver of their work. Spouses should be able to enjoy one another rather than have to perform sometimes difficult caregiving acts for one another. Peoria home care agencies can provide caregivers who can care for both seniors while they enjoy spending time together.
What services do Peoria home health care agencies provide?
Peoria home care agencies provide as many different types of services as you can imagine. Whatever your senior needs, from help with laundry and dishwashing to wound care and IV therapy, they can receive that help from a home health care aide. There are two main categories of home care. The first involves hands-on tasks, in which skilled nursing aides provide help with physical therapy, hygiene practices, and more. The second involves hands-off tasks, in which homemaker aides help with cooking, cleaning, shopping, and more. You can also find aides that can help with both types of services if your aging loved one needs that. For more information on what types of services Peoria elder care agencies provide, read our comprehensive guide to choosing home care.
Home care solutions for seniors in Peoria
Home care is a great solution if the senior in your life wants to age in place with dignity and independence. It provides peace of mind to everyone involved, knowing your older loved one is well cared for in their own home. Review our listings today to get started finding Bloomington or Peoria home care agencies to meet your senior loved one's needs.