Find more resources in your city!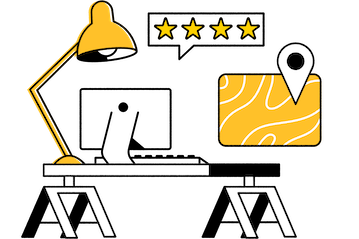 Start Exploring
Should your business be here?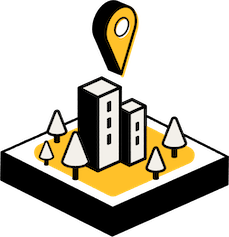 Add your business
How to choose high-quality home care in Orlando
To start off, you should select agencies that provide the type of care you would like for your loved one. Make sure to factor the insurance and budgetary needs of your loved one into your choices. Once you have chosen some Daytona Beach home care agencies, chat to them about the types of services they offer as well as their caregivers' qualifications. You want to ensure that their caregivers have the qualifications to meet the specific needs of your senior, including having the physical ability, emotional support capability, and experience with specific medical conditions or expertise to provide pharmaceutical services. In addition to this, ask about hiring and training policies, what protocols are in place for emergencies, and how care plans are created.
When all your initial requirements have been met and you have selected an agency and caregiver, ask the agency for references from doctors, clients, and the families of clients. To ensure that these references are credible, it is a good idea to find out whether they refer many clients to the agency and if any contractual relationship exists between them.
Finally, to ensure a good fit between them, it is important that your loved one and their potential caregiver meet one another. A quality Melbourne home care agency should be willing and able to arrange this meeting for you.
Facts and trends in Orlando home health care
How much does home care in Orlando cost?
Looking into home care involves the consideration of a number of important factors, including the cost of care. In their 2020 annual Cost of Care Survey, Genworth covered the average cost of senior care services in the U. S. Here's how the annual home care costs in Orlando, Daytona Beach, and Melbourne, Florida, measure up against the national average:
| Cities | Adult Day Health Care | Home Health Aide | Assisted Living (1 BR, Private) | Nursing Home (Semi-Private Room) | Nursing Home (Private Room) |
| --- | --- | --- | --- | --- | --- |
| U. S. National Average | $19,240 | $54,912 | $51,600 | $93,075 | $105,850 |
| Orlando-Daytona-Beach-Melbourne | $16,900 | $45,760 | $44,400 | $109,500 | $116,435 |
While the national average cost for nursing home services is lower than in Orlando, Daytona Beach, and Melbourne, factoring in that the level of service as well as keeping your loved one in a familiar location makes it well worth it, especially if it ensures a higher quality of life for them. It's also a good idea to look into whether your loved one's insurance company provides financial assistance for home care costs.
What types of services are needed by seniors aging in place in Orlando?
There are many types of services available to seniors in their homes. Whether your loved one needs help monitoring and administering their medication, social and emotional support, coping with a particular medical condition, or needs occupational or physical therapy, we can help you find a caregiver to meet their needs. According to the National Center for Health Statistics, most home health care agencies provide social work, therapeutic, and nursing services. Pharmaceutical and hospice services are not as widely available, but Seasons can help you find the agency that offers the services needed.
We offer you a wealth of resources to help you find the right home care agency in Orlando that provides the types of services needed by your cherished senior while they age in place. This will give you peace of mind knowing that your loved one is able to obtain excellent care at home.
What services do Orlando home health care agencies provide?
The services provided by home care agencies in Melbourne are just as diverse as the seniors who need them, so it is important to ensure that the agencies you consider offer the specific type of care needed. If your loved one is still quite self-sufficient they might only need a homemaker aide to assist with things like cooking, cleaning, and grocery shopping. If they need a bit more of a hand, a skilled nursing aide can assist with personal hygiene assistance, wound care, administering medication, physical therapy, and more. Aides are also available to provide more comprehensive services and care if necessary. Daytona Beach home care agencies offer a variety of services to meet your aging loved one's needs.
Home care solutions for seniors in Orlando
Orlando elder care specialists can help you achieve balance in your life by allowing you to take care of yourself and your loved one while allaying any concerns about their comfort, safety, and security. Aging shouldn't mean that your senior has to give up their independence and sense of self, Orlando home care agencies can help you ensure this doesn't happen as they age in place. Explore our Orlando home care reviews to find your provider today.