Find more resources in your city!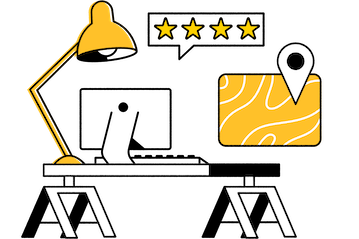 Start Exploring
Should your business be here?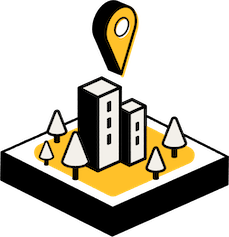 Add your business
How to choose high-quality home care in New Orleans
While you want the best possible home care for your loved one, you may not know how to go about finding it. We advise beginning with a simple list of the services that your loved one could benefit from. Perhaps you want a caretaker with the physical strength to lift up your loved one in an emergency and physical therapy experience, or maybe you need a skilled nursing aide who can ask important questions about their prescriptions during doctor's visits. Rule out any agencies that don't offer what you're looking for.
The next step is to contact your top contenders to learn more about the services they provide. Some of the factors to zero in on include price, agency-wide training programs, and whether they have experience in any relevant chronic medical conditions. If your loved one carries insurance, you should also try to stick to New Orleans home care agencies that will accept it. Most importantly, try to arrange a face-to-face meeting between your loved one and their potential caregiver before making a final decision.
Facts and trends in New Orleans home health care
How much does home care in New Orleans cost?
You might be thinking that cost is no object when it comes to your loved one's home care, but you have to be realistic. Even the best care won't accomplish anything if granddad has to give it up due to price. The table below illustrates the cost of New Orleans elder care and how it compares to the national average per Genworth:
| Cities | Adult Day Health Care | Home Health Aide | Assisted Living (1 BR, Private) | Nursing Home (Semi-Private Room) | Nursing Home (Private Room) |
| --- | --- | --- | --- | --- | --- |
| U. S. National Average | $19,240 | $54,912 | $51,600 | $93,075 | $105,850 |
| New Orleans | $14,820 | $46,904 | $49,950 | $71,175 | $76,650 |
Senior care is relatively affordable in New Orleans, allowing you to pick the best option for your loved one. Home care would allow them to remain in a familiar environment and feel independent without compromising their safety or their quality of care, and aging in place is an increasingly popular option as a result.
What are some conditions that might lead to New Orleans seniors needing home help?
Managing chronic health conditions can be one of the most challenging aspects of senior care, especially if your loved one has more than one of them. Each condition demands it own type of specialized care. The list below highlights the three most common conditions according to a 2016 CDC study:
If your loved one has hypertension, their home care should include nutritious meals that won't make the problem worse. Likewise, exercise can mitigate the effects of arthritis while a knowledgeable aide can help their charge deal with the side effects of chronic kidney disease medications. Our New Orleans home care reviews can help you find a caretaker who can help your loved one manage any medical condition.
What services do New Orleans home health care agencies provide?
Home care agencies offer a bevy of different services, and wading through them all can be a challenge. Some agencies specialize in household tasks like pet care, cooking, cleaning, and laundry. Others focus more on the medical side, and still others concentrate on "hands-on" services such as toileting assistance and helping seniors safely get up after sitting down for a while. Certain agencies even provide support for all of these things at the same time. If you have no idea where to begin, our resources make it easier to consider your loved one's unique needs and locate an appropriate home care provider.
Home care solutions for seniors in New Orleans
Trusting somebody else with your loved one's care is a big step and it is our goal to make it as easy to do so as possible. Whether your loved one needs help dressing themselves or remembering to take their pills, Seasons can find your loved one the home care they need for maximal peace of mind.