Find more resources in your city!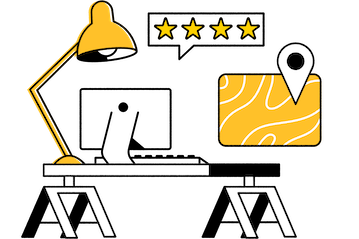 Start Exploring
Should your business be here?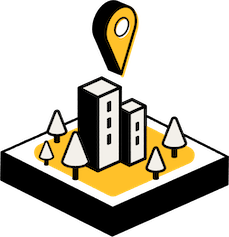 Add your business
How much does home care in Mobile cost?
| | Adult Day Health Care | Home Health Aide | Assisted Living (1 BR, Private) | Nursing Home (Semi-Private Room) | Nursing Home (Private Room) |
| --- | --- | --- | --- | --- | --- |
| U. S. National Average | $20,280 | $61,776 | $54,000 | $94,900 | $108,405 |
| Alabama | $9,100 | $46,218 | $42,030 | $80,118 | $84,315 |
The data clearly shows that home care agencies in Pensacola and Mobile don't have to break your budget. You also have total flexibility to decide how often you're going to have an elder care specialist in your senior's home. You can strike an optimal balance between giving yourself some help and meeting your budgeting goals.
Are there specific skills that Mobile caregivers need?
It often becomes the family's responsibility to look after an older loved one who has lost some of the mobility and independence they had when they were younger. But many family members aren't well-equipped to provide seniors with care, as you'll see below. That can lead to a situation in which your loved one isn't getting the high-quality support they deserve to receive.
1 out of 5 households has someone who is providing caregiving services to a family member or loved one.
1 out of 3 family caregivers have received no instruction on how to properly perform tasks like wound care or equipment maintenance.
33% of non-institutionalized people aged 65 and older have limited activity levels due to a chronic health condition.
Mobile home care agencies can help you provide your senior with a higher level of care in a more consistent manner. They can take over the tasks that you find hardest and give you a break from other ones when you're feeling overwhelmed. You get a break and your senior gets more support from highly-trained professionals.
What services do Mobile home health care agencies provide?
A Mobile elder care agency can provide your loved one with several different types of support. For example, some agencies only offer help with household chores like tidying up, sweeping, and washing the dishes. But other elder care professionals will also be able to help your senior with in-home medical attention, such as IV treatment for dehydration. The option that's right for you will depend on the type of care that your loved one needs.
As you begin looking into local providers, there are lots of factors to consider. For example, you might check out Mobile home care reviews to see how real people feel about various local providers. You could also ask for personalized quotes to get a better sense of your budget or introduce your senior to a home care agent that you like to make sure that they're comfortable with them as well.
If you'd like to learn more, take a look at our comprehensive guide to choosing home care to get more detailed information.
Home care solutions for seniors in Mobile
Home care agencies help seniors in Mobile stay in their homes for longer. Hiring one of these companies could be just what you need to ensure that your loved one gets the age-in-place experience that they've been telling you about. Seasons makes it easier to find the best fit for your family's specific needs. Use the resources you've found on this page to make a more informed hiring decision.