Find more resources in your city!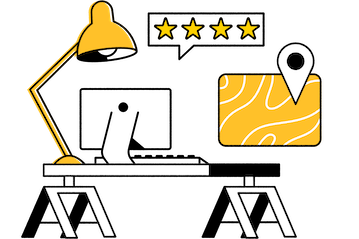 Start Exploring
Should your business be here?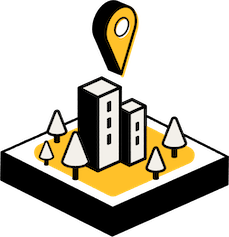 Add your business
How to choose high-quality home care in Las Vegas
Reading Las Vegas home care reviews is one way to find a caretaker, but is it the best way? Some caretakers purchase recommendations from doctors and other seemingly trustworthy sources, rendering their recommendations worthless.
We recommend starting by compiling a list of all of the services your loved one needs and then using our resources to whittle down your options to those that provide what you are looking for. Next, we advise contacting your top choices directly to discuss your needs in further detail, including expertise in any medical conditions, emergency protocols, and the agency's hiring practices. You'll also want to bring up the price and whether each provider accepts any insurance that your loved one has. Finally, reputable home care agencies should have no problem arranging a meeting between your loved one and potential caregivers to ensure that they are compatible. If the meeting goes well, you may have found the right fit!
Facts and trends in Las Vegas home health care
How much does home care in Las Vegas cost?
We would like to believe that finances have little bearing on senior care, but the truth is that it's important to make sure that your loved one can afford their home care for a long time to come. The following table compares the cost of different types of senior care in Las Vegas and nationally per Genworth:
| Cities | Adult Day Health Care | Home Health Aide | Assisted Living (1 BR, Private) | Nursing Home (Semi-Private Room) | Nursing Home (Private Room) |
| --- | --- | --- | --- | --- | --- |
| U. S. National Average | $19,240 | $54,912 | $51,600 | $93,075 | $105,850 |
| Las Vegas | $19,500 | $51,480 | $42,300 | $109,865 | $126,290 |
Home care is slightly more affordable than the national average, but assisted living might look like a better deal at first glance. However, you have to consider the costs of disrupting your loved one's life by moving them into a facility they may not feel comfortable in. Home care allows seniors to maintain agency while still receiving the support they need to lead safe, happy lives.
What are some conditions that might lead to Las Vegas seniors needing home help?
Many seniors have chronic medical conditions such as diabetes, arthritis, dementia, hypertension, chronic kidney disease, and more that require specialized care. The chart below highlights the three most common conditions of seniors using home care according to data collected by the Centers for Disease Control and Prevention (CDC) in 2016:
Unfortunately, you probably don't know how to manage these conditions as effectively as a professional caretaker would. Seasons is a free online resource that helps you and your loved one connect with the experts who can provide the peace of mind you have been searching for. Home care specialists can answer any questions you may have regarding your loved one's medical conditions.
What services do Las Vegas home health care agencies provide?
Las Vegas home care agencies offer a variety of services because seniors have a diverse array of needs. For example, you might ask for a homemaker aide if your loved one needs somebody to walk the dog or prepare meals for them. Alternatively, skilled nursing aids have the training required to administer occupational therapy or verify that your loved one's medicines don't have any potentially harmful interactions. Some seniors rely on their home care provider to transport them from place to place, and still others need somebody to talk to. Some agencies even provide all of these services, so the possibilities are truly limitless.
Home care solutions for seniors in Las Vegas
We understand that it's hard, but Las Vegas elder care could dramatically improve your loved one's quality of life. Home care allows seniors to remain in their homes and live independently, all while receiving the support they need to thrive. Browse our listings today to learn more about what types of care are available.