Find more resources in your city!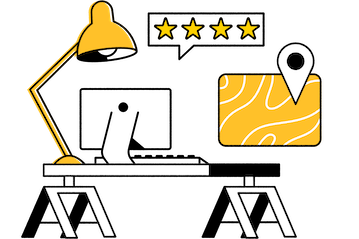 Start Exploring
Should your business be here?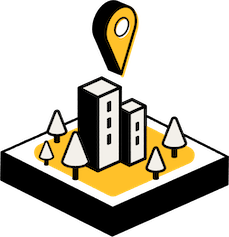 Add your business
How much does home care in Lafayette cost?
While many factors can affect the Lafayette home care agencies you consider, price is a pretty big one. According to Genworth's annual survey on elder care, the yearly average for a home health aide is lower in Louisiana than in the rest of the U. S., which can be a hopeful sight for many families.
| | Adult Day Health Care | Home Health Aide | Assisted Living (1 BR, Private) | Nursing Home (Semi-Private Room) | Nursing Home (Private Room) |
| --- | --- | --- | --- | --- | --- |
| U. S. National Average | $20,280 | $61,776 | $54,000 | $94,900 | $108,405 |
| Louisiana | $21,450 | $44,616 | $44,979 | $69,113 | $72,719 |
Though the price is important, it's just as important to consider the overall value of the services your older loved one will receive. For instance, the level of service and support, as well as the impact it has on their quality of life, can help justify most rates. Further, you can check with your relative's insurance to see if they can assist with the cost.
What should families know about who is receiving and providing care in Lafayette?
Many families have sought out elder care services for their aging loved ones. According to the NAHC, there are 15 million patients receiving care in their homes. In addition, caregivers make over 600 million visits with their patients annually. Caregiver found and analyzed the following stats on those providing care to older adults in the U. S.:
34.2 million Americans have provided unpaid care to an adult in the past year
39.8 million caregivers provide care to adults with a disability or illness
15.7 million adult family caregivers care for someone with Alzheimer's or dementia
According to a 2-year analysis of the same study, home care can serve as a cost-effective solution for patients following a stay in the hospital. Home care can be a great boost to one's quality of life. For instance, seniors who struggle to prepare and cook meals can receive daily nutritional meals that account for their dietary needs.
What services do Lafayette home health care agencies provide?
Seniors have a range of services to choose from when they enlist the support of a Lafayette elder care specialist. These services can fall under two main categories: homemaking and assisted nursing services. A homemaker aide can take on hands-off needs, such as laundry and changing bed sheets, keeping the household free of mess and obstacles, and cooking meals. Skilled nursing assistants are trained to help seniors with eating food, bathing themselves, and getting in and out of bed. They can also provide occupational and physical therapies, among a variety of other types of support. Regardless of the combination of services your older loved one requires, they can enjoy a greater quality of life while you and your family can be rest assured of their health and safety. Be sure that you choose a caregiver around whom your aging loved one feels comfortable. They'll be spending a lot of time together, after all.
When it comes to choosing the best home care agencies in Lafayette, it's important to have reliable information to help you reach an informed decision. Check out our comprehensive guide to choosing home care for more on the topic.
Home care solutions for seniors in Lafayette
Lafayette home care agencies can provide your senior loved one with the professional care they need to thrive as they age in place. There are many advantages to be had when enlisting the support of a trained assistant, whether they're providing daily routine care or sporadic specialized attention. When you're ready to bring peace of mind to your family, start perusing our listings for elder care in Lafayette today.