Find more resources in your city!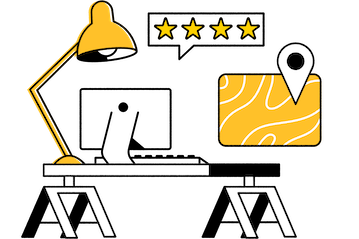 Start Exploring
Should your business be here?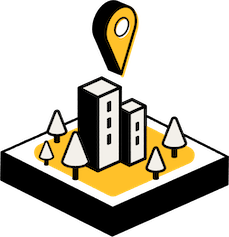 Add your business
How to choose high-quality home care in Jacksonville
If you don't have much experience researching things online, looking into home care agencies in Jacksonville can feel impossible. The best way to do it is to break the task before you into several smaller steps. For instance, you can begin by writing down exactly what services your loved one needs. Any agencies that do not provide those services are out.
Next, consider how much your loved one can afford to spend. Home care will probably be a regular expense for the rest of their lives, and you don't want financial pressures affecting their quality of life. You can also seek out referrals, but be mindful that some caretakers buy references to increase their counts.
One of the most important steps is to arrange a meeting between your loved one and their potential caregiver to ensure that a good working relationship can be established. If your loved one clashes with somebody who would otherwise be a great fit, it probably won't work long term.
Facts and trends in Jacksonville home health care
How much does home care in Jacksonville cost?
Price is another important consideration when looking into Jacksonville home care agencies. Some insurance providers will absorb at least some of the costs associated with home care, so be sure to take full advantage if your loved one has one. The table below provides senior care pricing information from Genworth's 2020 Cost of Care Survey:
| Cities | Adult Day Health Care | Home Health Aide | Assisted Living (1 BR, Private) | Nursing Home (Semi-Private Room) | Nursing Home (Private Room) |
| --- | --- | --- | --- | --- | --- |
| U. S. National Average | $19,240 | $54,912 | $51,600 | $93,075 | $105,850 |
| Jacksonville | $16,900 | $53,196 | $49,800 | $103,660 | $118,625 |
Nursing home care is very expensive in the Jacksonville area, perhaps prohibitively so. In contrast, a home health aide is more affordable than average, allowing your loved one to maintain their independence while still receiving all of the care they need. Adult day care and assisted living are cheaper options, but you have to ask yourself if day care would be enough, and assisted living demands a radical lifestyle change.
How do the demands of home care affect caregivers in Jacksonville?
Many people are so concerned about their loved ones that they don't realize the toll caregiving can take on their own lives. Taking care of someone else requires a lot of time. Precisely how much time is generally determined by the age of the informal caregiver. Check out the following stats from caregiver.org:
If your mother (or grandmother) is responsible for taking care of your father (or grandfather), it may be affecting them emotionally or physically. Seasons makes it easy to find your loved ones professional assistance so that they aren't the sole caretakers in their households, easing their responsibility so that they can enjoy their golden years.
What services do Jacksonville home health care agencies provide?
Home care is a term that may refer to a multitude of different things. If you find your loved one a homemaker aide to help out with chores around the house like cooking and laundry, that qualifies as home care. If you have a skilled nursing aide coming in every day to verify that medical equipment is working properly and perform physical therapy, that's very different from what a homemaker aide does but is still classified as home care. Some agencies can provide both services at once for an all-in-one home care solution. Seasons can help you find the right providers to give you maximal peace of mind.
Home care solutions for seniors in Jacksonville
We know it can be hard to accept that your loved one needs Jacksonville elder care beyond what you are capable of providing. That said, professional home care allows seniors to live at home and enjoy their independence without compromising the quality of care they're getting. Sharing the responsibility makes for a win-win situation.