Find more resources in your city!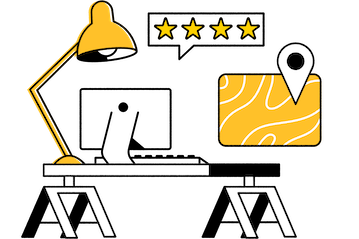 Start Exploring
Should your business be here?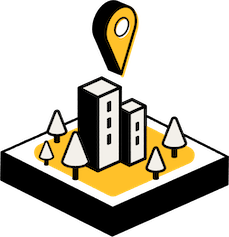 Add your business
How to choose high-quality home care in Hampton Roads
Finding the best care situation for your loved one involves examining several key factors. Some of the most important aspects to consider as you look for Hampton Roads home care agencies for your loved one include the type of service each agency is able to provide and how they go about providing that support. It is essential to understand your loved one's particular context and concerns. Considerations like cost and compatibility with insurance are also essential aspects to look into during this process. Based on the type of medical assistance they need, their emotional or mental state, and their physical requirements, you can narrow your search to only the most relevant home care agencies in Norfolk. Beyond those concerns, take the time to learn about the hiring and training procedures of Portsmouth home care agencies as well as their safety methods. If you are learning more about a specific agency or caregiver, look for references from other clients as well as doctors. It is worthwhile to take a bit of time to investigate whether these references have some sort of contract or other relationship with whomever they are recommending.
Considerations like cost and compatibility with insurance are also essential aspects to look into during this process.
Facts and trends in Hampton Roads home health care
How much does home care in Hampton Roads cost?
There are a variety of elements that can affect what you pay for home care for your loved one. One of the most important factors is the base cost of the care itself. The Genworth Cost of Care Survey provides useful data about the cost of various elder care options relative to the national average.
| Cities | Adult Day Health Care | Home Health Aide | Assisted Living (1 BR, Private) | Nursing Home (Semi-Private Room) | Nursing Home (Private Room) |
| --- | --- | --- | --- | --- | --- |
| U. S. National Average | $19,240 | $54,912 | $51,600 | $93,075 | $105,850 |
| Norfolk-Portsmouth-Newport News | $23,400 | $45,760 | $52,380 | $91,980 | $104,390 |
While hiring a home health aide is cheaper in the Hampton Roads area than in the country, on average, that is only one benefit of this choice. When you find Newport News elder care for your loved one, they are able to receive the assistance that is tailored to their particular medical and living situation.
What types of services are needed by seniors aging in place in Hampton Roads?
When aging in place, there are certain types of care that many seniors need. Many seniors have conditions such as heart disease or arthritis. In fact, about 60 percent of seniors in a home health situation have arthritis, and 55 percent have heart disease, according to the National Center for Health Statistics. In addition to physical concerns, about 40 percent of seniors in a home health setting need help with depression.
Of the services that home care agencies in Portsmouth provide, nursing, therapeutic, and social work services are the most common. However, Seasons can help you find home care agencies in Norfolk that provide more specialized services like medication assistance or hospice care as well. You want your loved one to have the best support available, and we can guide you through the process of finding a great agency for their needs.
What services do Hampton Roads home health care agencies provide?
There are many Hampton Roads elder care options, and they allow for a variety of types of care. One option is "hands-off" care. In this scenario, your loved one will receive help with daily or weekly tasks like grocery shopping, cleaning the home, or cooking. This sort of care is more suited to individuals who need assistance maintaining a good quality of life than it is for those with greater needs. For those who need assistance taking medications, bathing, performing physical therapy, or keeping a wound clean, a skilled nurse aide can provide "hands-on" care. There are also some caregivers or home care agencies in Newport News who are able to provide both types of support.
Home care solutions for seniors in Hampton Roads
Seasons offers Hampton Roads home care reviews to help your loved one get the assistance they need to age in place with dignity and comfort. We know that giving your loved one the best possible assistance is important to you, and we can help you go through the process in a systematic, effective fashion.