Find more resources in your city!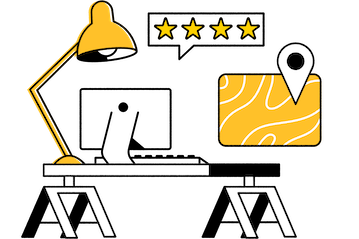 Start Exploring
Should your business be here?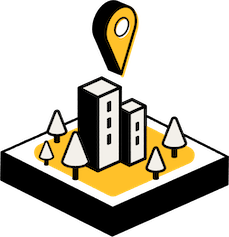 Add your business
How much does home care in Gulfport cost?
When searching for Gulfport home care agencies, one of the factors you'll consider will likely be pricing. In 2020, Genworth released data from their annual survey showing the average cost of home care agencies in the state and the country overall. Here is how the cost of home care stacks up against other types of care, like nursing home care:
| | Adult Day Health Care | Home Health Aide | Assisted Living (1 BR, Private) | Nursing Home (Semi-Private Room) | Nursing Home (Private Room) |
| --- | --- | --- | --- | --- | --- |
| U. S. National Average | $20,280 | $61,776 | $54,000 | $94,900 | $108,405 |
| Mississippi | $16,900 | $45,760 | $42,000 | $85,410 | $87,768 |
While the cost can also vary from one home care agency to another and depends on the specific services you need, you can see if your insurance will help you cover it. Some insurance plans might provide financial assistance for home care. Paying for home care instead of an assisted living facility might cost you more, but it might also be better for your elderly loved one, as they won't have to deal with the challenges of being uprooted from their home.
How do the demands of home care affect caregivers in Gulfport?
Providing quality home care to a relative can be difficult. While many seniors rely on their spouses and children for support, things can become challenging for caregivers the older they get. A caregiving spouse might be a few years younger, but they may be dealing with old age and its effects themselves. Here is how many hours a week caregivers dedicate to caregiving based on age:
Adult children might also have other responsibilities. Whether it's work or taking care of their own young children, it can be tough to juggle multiple responsibilities. By hiring a home care agency, you can reduce your own burden and free up time to do other things you need to do.
What services do Gulfport home health care agencies provide?
Home care agencies provide a wide range of Gulfport elder care. Every senior's needs are different, so it's important to find an agency that can offer the specific services your aging loved one needs. There are two main types of home care: homemaking services and skilled nursing. Homemakers can help with cooking, cleaning, shopping, and other types of chores around the house. Skilled nursing aides can help with physical therapy, bathing, hygiene, dressing wounds, and administering medication. Some aides can provide comprehensive services, including everything listed. You should also look at other factors when choosing a home care agency. It's worth checking reviews online, for example, or getting references so you can hear first-hand from family members of previous patients about their experiences.
Our comprehensive guide to choosing home care will show you what to look for in a home care agency and where to search for one.
Home care solutions for seniors in Gulfport
If you want to reduce stress for your elderly loved one and help them live their final years with respect and dignity, a home care agency can help. You'll get peace of mind knowing a skilled professional is around to ensure the house is in order and your senior has their needs taken care of. Let Seasons help you search for qualified Gulfport home care agencies today.