Find more resources in your city!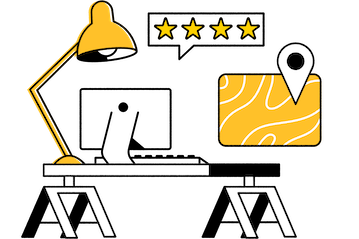 Start Exploring
Should your business be here?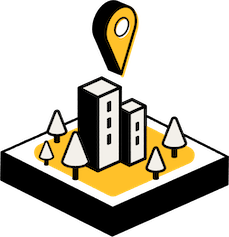 Add your business
How to choose high-quality home care in Greenville
When it comes to the senior in your life, you want to ensure that they have an in-home care provider who is reputable, highly qualified, and well-versed in supporting the elderly. First, you'll want to choose home care agencies in Asheville that offer the services that your loved one requires. Be sure to factor in their insurance and budgetary needs to ensure that they can access these agencies.
From there, arrange to interview with the agencies. Find out about the caregivers they employ, such as their qualifications, physical capabilities, expertise with relevant medical requirements, and more. You'll want to find out about the agency's ownership, as well as their training procedures, hiring policies, and plan creation strategies.
If you decide the agency and caregiver meet your requirements, don't hesitate to request references. Medical professionals, as well as their clients and their families, can give excellent insight into their capabilities. Be sure to find out about any referral contracts that may exist with their references. Finally, have your loved one meet with the caregiver to ensure they are a good match.
Facts and trends in Greenville home health care
How much does home care in Greenville cost?
One of the big factors that everyone must consider when exploring their options with Greenville home care agencies is the expense. Genworth's 2020 Cost of Care Survey revealed the annual median costs of various health care services across the U. S. Below, you can see how the Greenville areas measure up for the same services.
| Cities | Adult Day Health Care | Home Health Aide | Assisted Living (1 BR, Private) | Nursing Home (Semi-Private Room) | Nursing Home (Private Room) |
| --- | --- | --- | --- | --- | --- |
| U. S. National Average | $19,240 | $54,912 | $51,600 | $93,075 | $105,850 |
| Greensboro-High Point-(Winston-Salem) | $15,340 | $48,048 | $54,105 | $92,345 | $102,930 |
As the above chart demonstrates, an Anderson home health aide is an affordable option in comparison to most of the U. S. In addition, it's important to keep in mind other relevant costs, such as the emotional costs of removing an elder from their home. It can also be less stressful for your loved one to remain somewhere familiar as they age in place.
What are the most common tasks performed by caregivers in Greenville?
There is a broad range of tasks that a professional Spartanburg home health caregiver can tackle for your loved one, depending on their needs and capabilities. Caregiver.org took a look at the most common tasks that caregivers handle, including transportation, grocery and other types of shopping, and housework. These tasks take up about 13 days of each month.
Transportation
Grocery or other shopping
Housework
While these are the most common services offered, many caregivers tend to their care receiver's daily needs and activities, such as helping them out of bed, supporting them as they work on hobbies, or making sure they take their medications. There are many other tasks that Greenville elder care providers can offer as well.
What services do Greenville home health care agencies provide?
The specific services that your loved one can receive from a health aide are widely varied, as their care plan is based around their individual needs. You'll want to choose the in-home solution that is best for the senior in your life.
The primary services that Greenville home care agencies can provide fall under "hands-on" and "hands-off" categories. "Hands-off" services revolve around tasks that don't require physical contact, such as grocery shopping, cooking, transportation, and assisting with mail and other forms of correspondence. "Hands-on" services involve providing physical support in various ways, such as helping with personal hygiene and assistance with dressing.
Home care solutions for seniors in Greenville
An in-home health aide can be an excellent way to ensure that the senior in your life is supported, secure, and safe. Likewise, they can provide companionship, which can keep your loved one feeling positive and happy. Start looking for a qualified Anderson elder care specialist today! You can read valuable Greenville home care reviews that can help you identify providers who can offer the services that your loved one requires.