Find more resources in your city!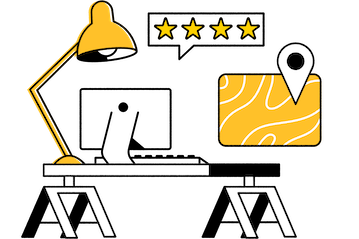 Start Exploring
Should your business be here?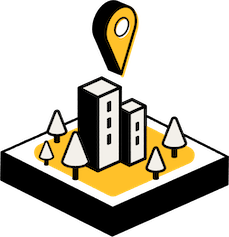 Add your business
How much does home care in Fresno cost?
The price of Fresno elder care depends on a patient's specific circumstances, especially which services they need and how often they need them. It's tough to make a budget based on that though, so we recommend looking at the average price of care nationally and in California for an estimate. Genworth's annual survey handles the research for you:
| | Adult Day Health Care | Home Health Aide | Assisted Living (1 BR, Private) | Nursing Home (Semi-Private Room) | Nursing Home (Private Room) |
| --- | --- | --- | --- | --- | --- |
| U. S. National Average | $20,280 | $61,776 | $54,000 | $94,900 | $108,405 |
| California | $22,100 | $73,216 | $63,000 | $117,530 | $146,000 |
All types of care are more expensive in California, but that doesn't mean that you can afford to cut corners. Home care is frequently worth a premium because it allows older adults to stay where they feel most comfortable and exert some control over their lives when the natural aging process is robbing them of agency in many other areas. Programs such as Medicaid or Medicare might also help your loved one pay for home care.
What are some things to consider when looking at a home care agency in Fresno?
There are many things to consider when choosing between Fresno home care agencies, and one you might not immediately think of right away is who owns it. Some seniors might prefer a privately-owned for-profit agency where the owners have a financial incentive to treat them well while others prefer a nonprofit or government entity. The CDC breaks down the distribution below:
Other factors you might want to look into include price, the training and education of an agency's caregivers, the availability of specific services, and how responsive the agency will be should something go awry. One of the best things to do is to allow your loved one to interview potential caregivers to ensure that they can establish a solid personal rapport with them.
What services do Fresno home health care agencies provide?
Most home care agencies in Visalia, Fresno, and the surrounding area specialize in either hands-on or hands-off care. Hands-on care is typically handled by skilled nursing aides and includes services such as personal hygiene assistance, medication management, and specific treatments for any chronic conditions your loved one may have. In contrast, hands-off care can be performed by any caregiver and includes things like driving to doctor's appointments, cooking, and cleaning. Some agencies offer both hands-on and hands-off services under one roof, giving seniors the freedom to choose how many caregivers they'd like to interact with regularly. Our comprehensive guide to choosing home care includes more information on what services are available and how to identify your loved one's specific needs, so please take notes as you read it.
Home care solutions for seniors in Fresno
Home care is a superlative tool for seniors interested in living as independently as possible for as long as possible, especially if your older adult has needs that you cannot handle on your own. The fact that there are so many agencies to choose from is great for your loved one but could make your research feel overwhelming. Thankfully, Seasons provides free Fresno home care reviews to help you find a great agency for your senior quickly and easily.