Find more resources in your city!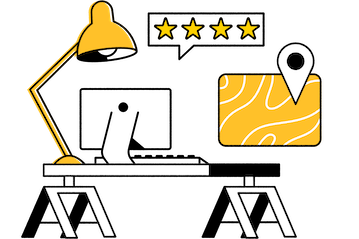 Start Exploring
Should your business be here?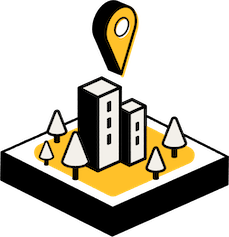 Add your business
How much does home care in Fort Myers cost?
The costs associated with Fort Myers elder care and comparable services in neighboring services like Naples are variable based on the unique needs of the patient. While you won't find a specific price, you can look at average pricing information to ballpark what your loved one might pay for different types of care. Genworth has already done most of the research for you:
| | Adult Day Health Care | Home Health Aide | Assisted Living (1 BR, Private) | Nursing Home (Semi-Private Room) | Nursing Home (Private Room) |
| --- | --- | --- | --- | --- | --- |
| U. S. National Average | $20,280 | $61,776 | $54,000 | $94,900 | $108,405 |
| Florida | $18,200 | $57,200 | $48,000 | $103,843 | $115,523 |
Home care might not be the most affordable option in Florida, but that doesn't automatically mean that it's the wrong choice. Aging in place helps seniors feel like they have more control over their lives, and remaining in the community they've lived in for years can help them feel less isolated. Medicare or Medicaid may also help your loved one pay for some services.
Are there specific tasks that seniors in Fort Myers might use home care for?
Home care agencies in Fort Myers might be known for medical services like wound care and occupational therapy, but many long-term care patients need far more mundane services to live their best lives. The following statistics from the Centers for Disease Control and Prevention (CDC) reveal how many patients need select services:
Your older adult has to do most of these tasks multiple times throughout the day, meaning that anything less than a full-time informal caregiver might not be able to satisfy their needs. Professional home care ensures that seniors can get the help they need when they need it, providing peace of mind to many seniors.
What services do Fort Myers home health care agencies provide?
Fort Myers home care agencies (and those in surrounding cities such as Naples) generally specialize in one of two types of services. The first is homemaker aides who can help seniors with household chores like cleaning and cooking, drive them to stores and medical appointments, and other hands-off services. The second is skilled nursing assistance with more hands-on tasks such as toileting, dressing, and help with medication management. Some agencies offer a combination of both types of services to give seniors a one-stop shop for all of their home care needs.
Our comprehensive guide to choosing home care contains numerous tips and tricks for choosing a great agency including how to interview your loved one's potential caregivers and what you can expect to pay, so please review it with your older adult as you research.
Home care solutions for seniors in Fort Myers
Seniors may need help to live safely and comfortably at home and there's nothing wrong with admitting that you might not be able to provide all of the assistance they need yourself. Fortunately, professional home care services can bring whatever your loved one needs directly to their front door for maximal convenience. Seasons makes it easy to start looking into local agencies, so please use our free resources to help your senior age with dignity and grace.