Find more resources in your city!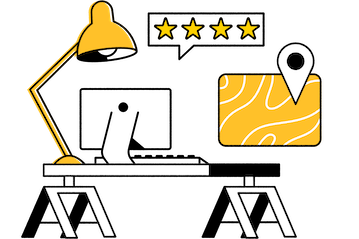 Start Exploring
Should your business be here?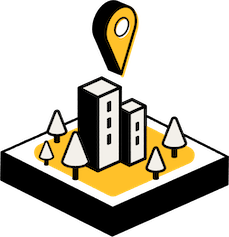 Add your business
How to choose high-quality home care in Denver
There are a lot of home care agencies offering their services, but the security and safety of your loved one is the top priority for your family's peace of mind. The first step in finding a great home care provider is to identify what the senior in your life needs. This can include experience with medical conditions and helping older people move around safely, but it also encompasses things such as a personality that your loved one will enjoy interacting with daily. If there's anything on your list that a provider cannot offer, they're out without a second thought.
Then, we recommend contacting agencies directly for more information about them. Some of the things you might want to bring up include price, onboarding procedures, and emergency contact information. Referrals can be a good way to supplement this information, but beware that some caretakers enter into contractual arrangements to artificially inflate their referral numbers. The last step is usually a meeting between your loved one and a potential caretaker to make sure that there's a rapport there.
Facts and trends in Denver home health care
How much does home care in Denver cost?
Insurance often covers home care costs, but it doesn't always pay everything. As such, you should know what your loved one can afford to pay before you begin investigating home care options. Luckily, Genworth conducts an annual survey that makes it easy to compare Denver elder care costs to the national average. Here is how the city stacked up in 2020:
| Cities | Adult Day Health Care | Home Health Aide | Assisted Living (1 BR, Private) | Nursing Home (Semi-Private Room) | Nursing Home (Private Room) |
| --- | --- | --- | --- | --- | --- |
| U. S. National Average | $19,240 | $54,912 | $51,600 | $93,075 | $105,850 |
| Denver | $19,500 | $68,640 | $58,200 | $108,770 | $121,665 |
Prices are high in Denver across the board, which means that you have to make sure that your loved one is getting value for their money. Forcing a senior to leave their home can be a traumatic experience, making home care a great option if it gives your loved one a better quality of life.
What are the most common tasks performed by caregivers in Denver?
There's no reason to assume that your loved one needs too much help for home care to be a viable option. Caregivers can help seniors in numerous ways, frequently taking on more than one task at a time. The following statistics from caregiver.org highlight what a caretaker might be able to do for your loved one:
Transportation
Grocery or other shopping
Housework
Most of these tasks are mundane, but they are very important to helping seniors live independently. Housework is a huge one as it includes cooking, cleaning, pet care, bedding changes, and laundry. If your loved one could benefit from any of these services, Seasons makes it easy to find a qualified caretaker at no cost to you or your loved one. Simply consult our Denver home care reviews for more information.
What services do Denver home health care agencies provide?
Home care agencies in Denver can provide the homemaking services described above, but they can also provide more specialized care. For instance, some seniors need help eating and a skilled nursing aide can help ensure that they do not choke on their food. Likewise, home care can include physical or occupational therapy, wound treatment, social stimulation, financial management, and even medical advice and support. You may even be able to find an aide who can provide all of these services, giving your loved one a single individual to turn to for all of their needs. It doesn't get much more convenient than that.
Home care solutions for seniors in Denver
Professional Denver elder care isn't the end but a new beginning. You'll have the peace of mind that your loved one is well cared for, allowing you both to enjoy your time together instead of worrying about anything. At Seasons, we're proud of the small part we play in helping seniors enjoy their golden years.