Find more resources in your city!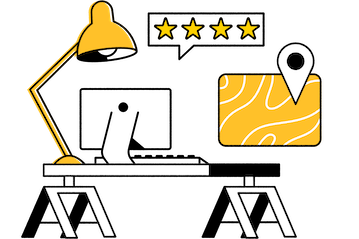 Start Exploring
Should your business be here?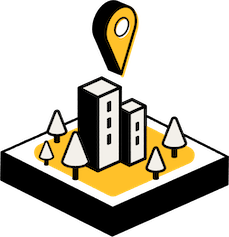 Add your business
How to choose high-quality home care in Cleveland
The first step in researching home care agencies in Cleveland is to determine exactly what your loved one needs. If your grandmother has mobility issues, she'll need an aide who has been trained to help seniors move around. If your dad has diabetes, his aide will need to know how insulin works and up-to-date dietary guidelines. Once you know what you're looking for, you can rule out home care providers that don't offer it.
Akron home care reviews are another great place to glean information, though some organizations have contractual relationships to provide referrals for caretakers whether they are in a senior's best interest or not. We recommend contacting promising agencies directly to learn more about what they can offer. Some of the things you might want to ask about include how employees are trained, emergency protocols, and whether it would be possible to arrange a meeting between your loved one and a potential caretaker before you commit to anything.
Facts and trends in Cleveland home health care
How much does home care in Cleveland cost?
Price is another important consideration in Canton elder care. Insurance may cover some of the bill, but you have to make sure that your loved one will be able to afford their home care for the rest of their lives. The chart below compares the median cost of senior care in the Cleveland area to the national average per Genworth data:
| Cities | Adult Day Health Care | Home Health Aide | Assisted Living (1 BR, Private) | Nursing Home (Semi-Private Room) | Nursing Home (Private Room) |
| --- | --- | --- | --- | --- | --- |
| U. S. National Average | $19,240 | $54,912 | $51,600 | $93,075 | $105,850 |
| Cleveland-Akron Canton) | $14,950 | $52,921 | $47,400 | $94,170 | $104,938 |
Home care is a little more affordable in Cleveland than it is in other cities, which is great news! Adult day care is cheaper, but it may not provide the level of support your loved one needs to safely age in place. Likewise, assisted living is a step that your loved one may not be ready for yet.
What are some things to consider when looking at a home care agency in Cleveland?
There is a lot of different things that differentiate Canton home care agencies, but one that people don't often think of is who owns them. Nonprofits operate differently than for-profit businesses, and they both differ from governmental entities. The table below reveals what percentage of American home health care agencies fit into each category per the National Center for Health Statistics:
The vast majority of home care agencies are for-profit, which means that you have to do your research. Unscrupulous caretakers may try to cut corners to save money at the expense of your loved one. Thankfully, our Cleveland home care reviews can help you separate these bad actors from companies that provide outstanding service.
What services do Cleveland home health care agencies provide?
Home care agencies in Akron offer a plethora of different services because every senior has different needs. If your loved one needs help with medical questions or dressing and undressing safely, they'll need a skilled nursing aide who understands how to handle those tasks. If they need somebody to help them with the laundry or cook healthy meals, a homemaker aide will probably suffice. Some agencies have aides who can provide all of these services and more, ensuring that a senior's home doesn't turn into a revolving door. Our resources are a great way to set your loved one up with the services they need to feel comfortable.
Home care solutions for seniors in Cleveland
We understand that researching Cleveland elder care probably isn't what you want to do today, but the benefits it offers are more than worth the effort. Whether your loved one needs help toileting or cleaning up around the house, Seasons can help you find the assistance they need to age with grace.