Find more resources in your city!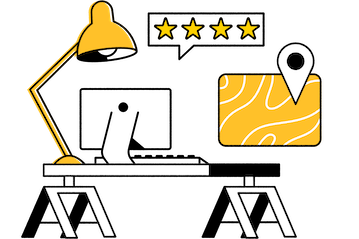 Start Exploring
Should your business be here?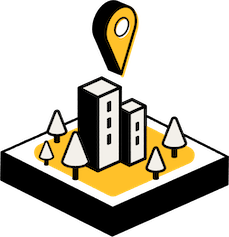 Add your business
How to choose high-quality home care in Cincinnati
First, focus on those agencies offering services that match the specific needs of you and your loved one. Pinpoint a few that provide the care you need and make sure they also fall within the parameters of your loved one's budget and insurance. Second, reach out to the Cincinnati home care agencies you have selected to further enquire about their services, as well as caregivers' qualifications. You want to look for caregivers who have the skills and abilities to provide the type of care your loved one needs, from physical ability and emotional or social support capability, as well as experience with various medical conditions. It is also a good idea to ask about their hiring policies and training procedures, how they create care plans, and what their emergency protocols are.
After your first round of requirements has been satisfied, ask the agency for references from others, such as medical providers, clients, and families. Be sure to ask whether they refer a lot of clients to this agency and if any contract or agreement exists between them.
Finally, a good-quality home care agency in Cincinnati should gladly be able to set up a meeting between your loved one and the caregiver you are considering. This one-on-one is really important to ensure that they are a good match.
Facts and trends in Cincinnati home health care
How much does home care in Cincinnati cost?
How much care will cost is an important aspect to keep in mind when looking into home care options. In 2020, Genworth made their annual Cost of Care Survey available which analyzes the yearly average costs of various services in the U. S. Below you can see how home care costs in Cincinnati, Ohio, measure up to those nationally:
| Cities | Adult Day Health Care | Home Health Aide | Assisted Living (1 BR, Private) | Nursing Home (Semi-Private Room) | Nursing Home (Private Room) |
| --- | --- | --- | --- | --- | --- |
| U. S. National Average | $19,240 | $54,912 | $51,600 | $93,075 | $105,850 |
| Cincinnati | $18,720 | $58,344 | $57,000 | $97,820 | $114,245 |
Although most services tend to cost more in Cincinnati compared to the national median, you should also factor in the cost of uprooting your aging senior from what they are familiar to them. Keeping them in an environment that they know and are comfortable in will go a long way in ensuring their happiness and wellbeing. Get in touch with their insurance provider to find out about financial aid for home care too.
What types of services are needed by seniors aging in place in Cincinnati?
Home care agencies provide a wide variety of services to meet the needs of the elderly in their homes. Caregivers can help your loved one to manage their medical condition or disability, with social support and companionship, administering any medication they might need, and much more. While most home care agencies offer services like social work, therapeutic, and nursing, according to the National Center for Health Statistics, not as many offer pharmaceutical and hospice services. However, with help and guidance from Seasons, you can identify an agency to suit the needs of your family.
We can help you find a Cincinnati home care agency to meet the very particular needs of your senior aging in place. You can rest assured in the knowledge that your loved one is safe and secure, and is getting quality care and support in a familiar and comfortable setting.
What services do Cincinnati home health care agencies provide?
A broad range of services is offered by home care agencies in Cincinnati. If your loved one is in need of a "hands-off" style of care, a homemaker aide can help with things like cooking, cleaning, or picking up the groceries. For a senior who needs a more "hands-on" approach, skilled nursing aides can assist with services such as various kinds of therapies, administering and monitoring medication, and wound care. If necessary, there are also agencies that offer more comprehensive care. You should limit your consideration to those home health agencies that offer the type of care and services necessary for your senior's care.
Home care solutions for seniors in Cincinnati
You can help the much-loved senior in your life maintain their dignity, and extend their independence, and self-sufficiency by allowing them to age in place with home care. Experienced and qualified caregivers can ensure that your elder has excellent care and support, and give you confidence in their security and overall well being. Check out our Cincinnati home care reviews to choose your care provider today.