Find more resources in your city!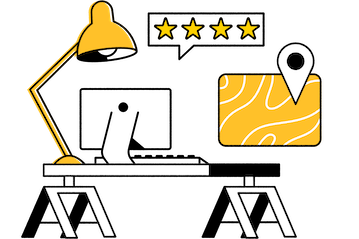 Start Exploring
Should your business be here?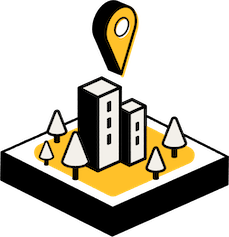 Add your business
How much does home care in Charleston cost?
The amount that you'll pay for a home care agency can vary based on factors like the types of services you want and the agency you choose. But the real point of comparison is between the cost of home care support and the cost of an alternative like moving your loved one into a nursing home. You can review what that looks like below.
| | Adult Day Health Care | Home Health Aide | Assisted Living (1 BR, Private) | Nursing Home (Semi-Private Room) | Nursing Home (Private Room) |
| --- | --- | --- | --- | --- | --- |
| U. S. National Average | $20,280 | $61,776 | $54,000 | $94,900 | $108,405 |
| West Virginia | $13,000 | $42,900 | $49,920 | $139,430 | $146,548 |
As you can see, it's often more cost-effective to hire a home health aide than it is to move your loved one into a nursing home. So if these are the major options that you're looking into, then aging-in-place will likely help you save money over your backup plan. That means you can typically give your senior the aging-in-place experience they want without breaking your budget to do so.
What are some things to consider when looking at a home care agency in Charleston?
There are lots of things to think about before hiring a home care agency. For example, pricing, services available, and intangible factors like caregiver personality can all have an impact on your decision. But you may also want to look into who owns the care agency that you're thinking of hiring. You can look below to see the ownership breakdown of home care agencies.
Charleston home care agencies are available in many different packages. Whether you want a nonprofit organization or something run by the government, there's a great chance that you'll be able to find what you're looking for. You may just need to do some further research by looking at things like Charleston home care reviews.
What services do Charleston home health care agencies provide?
As you look into agencies that offer Charleston elder care, it may be a little unclear to you what that actually means. It can vary from company to company. For example, some agencies may provide nursing services, help with housework, and personal support, such as assistance with bathing or going to the bathroom. But other groups may not offer nursing services.
It's important to be clear about what you're actually getting from Charleston home care agencies before you make a hiring decision because you might end up needing to hire a second provider to supplement the first one if you're not getting everything that you need upfront.
If you'd like to get more detailed information about all of this, you can find it in our comprehensive guide to choosing home care.
Home care solutions for seniors in Charleston
Finding the right home care agency could be exactly what you need to make your loved one's aging-in-place plan possible. Your senior will get to grow old in their home, and you won't have to disrupt your life to make that possible for them. It's a winning situation no matter how you look at it.
There's no time like the present to get started. So take a closer look at the resources you've found on Seasons when you're ready to start exploring your options.