Find more resources in your city!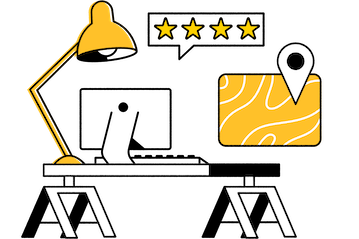 Start Exploring
Should your business be here?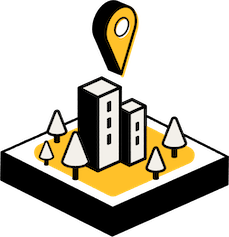 Add your business
How to choose high-quality home care in Boston
The process of choosing high-quality home care in Boston can seem like a lot. However, Seasons is here to guide you through it every step of the way.
From the start, you should compile a few different options that provide the services that your loved one requires. Ensure that the agency accepts their insurance and can meet their budgetary needs. Once you have your list of agencies, sit down with them and discuss their standards, services, and requirements for caregivers. Ask questions about who owns the agency, how they are funded, and their training and hiring policies. Find out what qualifications potential caregivers have as well, such as specific medical training and physical and emotional capabilities.
If you've determined that the agency meets your requirements, ask for referrals from patients and other families, as well as doctors and medical professionals. Find out right away if their referrals bring many clients to the agency, as well as if they have any contract arranged. Finally, arrange for your senior to meet with their potential caregiver.
Facts and trends in Boston home health care
How much does home care in Boston cost?
Cost of care can be a major factor for those seeking high-quality home care for their family. The Genworth Cost of Care Survey, released in 2020, offers a look at the annual median costs of different elder care services around the U. S. Here, we've compared those rates with the yearly median price of the same services in Boston and Manchester:
| Cities | Adult Day Health Care | Home Health Aide | Assisted Living (1 BR, Private) | Nursing Home (Semi-Private Room) | Nursing Home (Private Room) |
| --- | --- | --- | --- | --- | --- |
| U. S. National Average | $19,240 | $54,912 | $51,600 | $93,075 | $105,850 |
| Boston (Manchester) | $21,385 | $68,640 | $73,200 | $160,600 | $174,105 |
While in-home care in Boston is a bit more expensive than in other areas of the U. S., there are other expenses to consider when deciding between enlisting a home health aide or moving your loved one to a new location. Aging in place has many benefits, including slowing memory loss and dementia due to allowing your loved one to remain in a familiar environment.
Are there specific skills that Boston caregivers need?
The specific skills that you should look for in a home care specialist will depend on your loved one's individual needs. However, caregivers must have some skills that can allow them to provide quality assistance and guidance to your elderly loved one, such as performing tasks properly, providing medical support, and more.
1 out of 5 households has someone who is providing caregiving services to a family member or loved one.
1 out of 3 family caregivers have received no instruction on how to properly perform tasks like wound care or equipment maintenance.
33% of non-institutionalized people aged 65 and older have limited activity levels due to a chronic health condition.
According to statistics released by Tender Hearts at Home, it is common for informal caregivers to provide the support that they are ill-equipped to offer. For instance, one in three family caregivers isn't adequately informed in maintaining medical equipment or properly caring for wounds. Because a third of non-institutionalized elders have chronic health conditions, it's important to find a Manchester elder care professional who is trained and skilled in the problems that your loved one faces.
What services do Boston home health care agencies provide?
Boston home care agencies can offer a wide range of services. The specific types of assistance are dependent on your loved one's needs, making it vital that you select an agency that is most suited to supporting the elder in your life.
A health care specialist can offer "hands-on" or "hands-off" services to bring ease and comfort to your loved one's life. For instance, day-to-day tasks like running errands or preparing senior meals can ensure that your senior's daily needs are met and maintained. Hands-on services, such as hospice care and dialysis support, can benefit your loved one immensely. In addition, many home health aides offer comprehensive services.
Home care solutions for seniors in Boston
Enlisting home care for the seniors in your life is an excellent way to keep them feeling independent as they age. By working with qualified Manchester home care agencies, you can ease concerns you may have for your loved one's safety and comfort. In addition, you can give family members and informal caregivers a break. Start perusing our Boston home care reviews to start selecting potential providers today.