Find more resources in your city!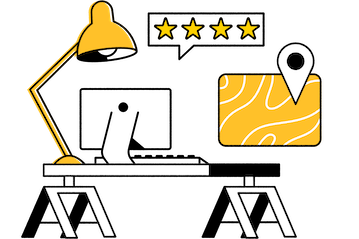 Start Exploring
Should your business be here?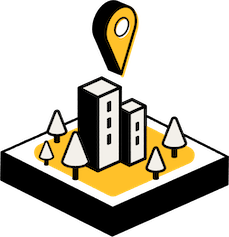 Add your business
How much does home care in Bismarck cost?
As you search for Bismarck home care agencies, you will take into consideration a number of factors, including the cost of care. While cost is not the only aspect of home care you will consider, it is definitely one of them. A 2020 study by Genworth compared the average cost of senior care across the U. S. Below, you can see how North Dakota compares to the national average in a number of categories.
| | Adult Day Health Care | Home Health Aide | Assisted Living (1 BR, Private) | Nursing Home (Semi-Private Room) | Nursing Home (Private Room) |
| --- | --- | --- | --- | --- | --- |
| U. S. National Average | $20,280 | $61,776 | $54,000 | $94,900 | $108,405 |
| North Dakota | $40,602 | $68,274 | $40,695 | $143,741 | $151,041 |
You may note that assisted living costs less than a home health aide, but there are reasons that a home health aide may be preferable. Consider what it would mean to your aging loved one to tear them away from the home they are comfortable in, that they have lived in and made memories in for years. Before making a final decision, check with your loved one's health insurance to see if they can cover part of the cost of home healthcare.
Are there specific skills that Bismarck caregivers need?
Some of the skills that home health aides need are technical in nature. Home health caregivers work with common medical equipment and they need to be able to operate it. There's also a certain amount of medical knowledge necessary to care for an aging patient. Unfortunately, as the information below shows, there is a high percentage of untrained caregivers taking care of family members in their homes.
1 out of 5 households has someone who is providing caregiving services to a family member or loved one.
1 out of 3 family caregivers have received no instruction on how to properly perform tasks like wound care or equipment maintenance.
33% of non-institutionalized people aged 65 and older have limited activity levels due to a chronic health condition.
Hiring a Bismarck elder care specialist can relieve an untrained family member of some of the more technical and medical aspects of home care, while still allowing them to provide much of the care their loved one needs. If they are adaptable, have the necessary physical stamina, and have good communication skills, it's possible that the relative can still provide some of the senior's care and work closely with the home health aide.
What services do Bismarck home health care agencies provide?
Home health care agencies provide the services that your loved one needs. There are two basic categories of services, but many tasks fall into these categories. Homemaker aides provide what's considered "hands-off" services, which include cooking, shopping, cleaning, laundry, and pet care. Skilled nursing aides provide what's considered more "hands-on" services, including wound care, personal hygiene assistance, medication administration, and more. There are also aides who provide both types of services. Whether your loved one needs physical therapy, IV therapy, meal prep, or someone to play cards with, make sure you sign up with a home health care agency that provides the right type of care. Our comprehensive guide to choosing home care provides more information on the types of services Dickinson, Minot, or Bismarck home care agencies can provide.
Home care solutions for seniors in Bismarck
If the senior in your life is determined to age in place independently, home care is one way to help them do so. Bismarck home care agencies can provide the help they need and you can spend more of your time enjoying the company of your loved one rather than running errands or doing chores for them. Use our listings to get started on your search today.