Find more resources in your city!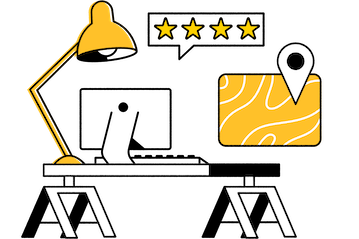 Start Exploring
Should your business be here?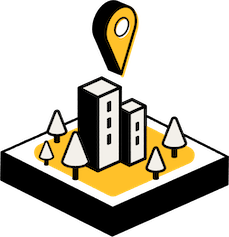 Add your business
How to choose high-quality home care in Birmingham
Finding home care for a loved one boils down to pinpointing what they need and finding an agency that offers those services. We recommend compiling a list of everything your loved one could benefit from, including obvious things like chronic medical conditions and less obvious services such as technical support. Then, use our Birmingham home care reviews to determine which agencies offer everything you're looking for and eliminate the rest.
Next, contact your top choices directly to learn more about their hiring and training procedures, how they handle emergencies, price, and any special accommodations they might be willing to make for your loved one. You might also want to look at referrals at this stage, but be advised that some Upstate home care agencies have contractual relationships with doctors and other professionals that inflate their recommendation numbers. The last step should always be a face-to-face meeting between your loved one and a potential caretaker. If an agency is hesitant to arrange such a meeting, that's a serious red flag.
Facts and trends in Birmingham home health care
How much does home care in Birmingham cost?
The price of Anniston elder care can be significant and insurance doesn't always pay for everything. Therefore, it's important to choose a provider that your loved one can afford without worrying about finances. The 2020 Genworth Cost of Care Survey provides detailed pricing information for multiple types of senior care as illustrated by the following table:
| Cities | Adult Day Health Care | Home Health Aide | Assisted Living (1 BR, Private) | Nursing Home (Semi-Private Room) | Nursing Home (Private Room) |
| --- | --- | --- | --- | --- | --- |
| U. S. National Average | $19,240 | $54,912 | $51,600 | $93,075 | $105,850 |
| Birmingham-Tuscaloosa-Anniston | $9,750 | $45,760 | $37,875 | $76,650 | $80,300 |
Home care is significantly more affordable than the national average in Birmingham, and so are other Tuscaloosa elder care options. This gives you more freedom to select the best option for your loved one. Many seniors want to remain at home, so consider the psychological drawbacks of ignoring their wishes if you're leaning toward something other than home care.
What are the most common tasks performed by caregivers in Birmingham?
Birmingham home care agencies provide a myriad of different services, some of which are not immediately associated with home care. In fact, most seniors who use home care primarily receive help with routine chores around the house. The following statistics from Caregiver.org highlight some of the most popular tasks:
Transportation
Grocery or other shopping
Housework
Everybody takes care of tasks like these daily, and your loved one might be feeling down if they can no longer perform them. At the same time, should you uproot your loved one just because they can't safely drive to the grocery store? Upstate home care agencies can provide support for these mundane tasks to improve your loved one's quality of life.
What services do Birmingham home health care agencies provide?
While home care agencies in Anniston primarily offer homemaking services such as transport, cooking, cleaning, and pet care they can offer other things as well. For instance, your loved one's aide can help them stick to a prescription medication schedule and ask important questions about how medications may interact. An aide can also be somebody to talk to, helping to stave off the loneliness that seniors sometimes experience. Some Tuscaloosa home care agencies can even provide one aide who can handle homemaking, nursing, and social responsibilities so your loved one doesn't have to meet a bunch of new people. Seasons makes it easy to see who can provide what, so use our resources if you don't know where to start.
Home care solutions for seniors in Birmingham
Birmingham elder care is a new stage in your loved one's life. Many seniors can age in place with dignity if they are provided with the right tools, and Seasons can help with that. Whether your loved one needs help doing laundry, picking up groceries, or treating wounds, we can help.