Find more resources in your city!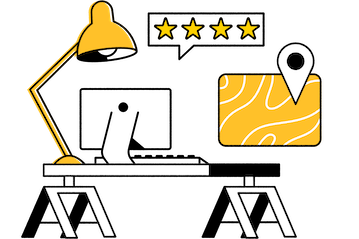 Start Exploring
Should your business be here?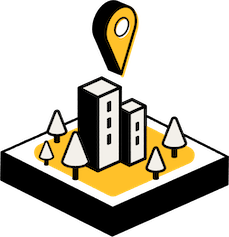 Add your business
How to choose high-quality home care in Baltimore
The first thing you must do when seeking quality home care for your elderly loved one is to determine their exact home care needs and their financial situation. Then find out what their insurance will pay towards the costs. Once you know the parameters of what your loved one needs, contact the Baltimore home care agencies that look like a good fit. Then there is a lot of research to do. Find out the agency's hiring policies. What kind of expertise is provided and what kind of background check is performed for each employee? How do they create care plans and what are their emergency procedures? The most important aspect of choosing quality home care in Baltimore is making sure you let the senior in question have full input in the decision. Make sure they feel comfortable with anybody who is going to be working privately with them in their home.
Facts and trends in Baltimore home health care
How much does home care in Baltimore cost?
Cost of care is an important aspect to consider when looking for home care agencies in Baltimore. Make sure you take advantage of all the financial assistance available from your loved one's insurance company. The following chart from Genworth indicates the average cost of care in Baltimore and compares it to the average cost of care in the entire U. S.
| Cities | Adult Day Health Care | Home Health Aide | Assisted Living (1 BR, Private) | Nursing Home (Semi-Private Room) | Nursing Home (Private Room) |
| --- | --- | --- | --- | --- | --- |
| U. S. National Average | $19,240 | $54,912 | $51,600 | $93,075 | $105,850 |
| Baltimore | $22,750 | $59,488 | $60,000 | $143,810 | $153,665 |
Unfortunately, the cost of care in Baltimore is higher, on average, than in the rest of the nation. Seasons wants to help you find the best care for your elderly relative at a price that is affordable to them and to you. That's one reason why we provide our service at no cost to you or your loved one.
What are the most common tasks performed by caregivers in Baltimore?
Caregivers perform all sorts of tasks for the seniors they care for. Sometimes seniors need help with getting in and out of bed, bathing, walking, and dressing. Other times they need their meals prepared, and sometimes they need help with wound care. We'll help you find an agency that provides for your loved one's caretaking needs.
Transportation
Grocery or other shopping
Housework
It can be a relief for the family of a senior to have professional help with tasks like transporting their loved one, helping them shop, and completing the housework. Frequently, family members are the only caregivers for the senior until professional help is sought. You can put your mind at ease when you find a suitable home care provider.
What services do Baltimore home health care agencies provide?
The range of home health care services a patient can receive at home is limitless. Depending on the individual's situation, care can range from nursing care to specialized medical services like laboratory workups. Care from a registered nurse, in consultation with a doctor, is a common service. Nursing care can include pain control, changing ostomy bags, and other health support. Other types of care include medical social services and care from health aides. There is also homemaking assistance, which consists of tasks like laundry, meal preparation, grocery shopping, and other housekeeping duties. Make sure you have a good idea of what your loved one needs before interviewing Baltimore homecare agencies.
Home care solutions for seniors in Baltimore
If you want the senior in your life to remain independent as they age in place. Baltimore elder care providers can provide companionship as well as perform essential medical care and duties around the home. Experience the peace of mind that comes from knowing your loved one is safe and secure. Check our Baltimore home care reviews to find the right home care solution today.