Find more resources in your city!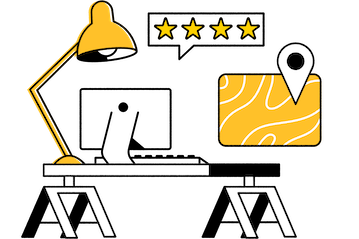 Start Exploring
Should your business be here?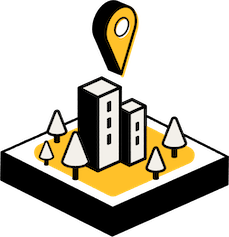 Add your business
How to choose high-quality home care in Austin
One of the first steps to selecting an excellent home care provider for your loved one is to be sure to select agencies that supply the kind of care that your family requires. In addition, consider your loved one's insurance and budget needs.
From there, you can begin vetting Austin home care agencies to assess their services and caregivers. You'll want to look at the qualifications of each prospective caregiver to ensure that they meet your loved one's physical needs. In addition, you'll want them to have experience with specific medical conditions and to be able to provide emotional support as needed. Further, learn as much as you can about the agency's hiring, training, and care plan creation policies.
Upon finding an agency and professional who meet your requirements, collect references to reach out to, such as clients and their family members, as well as doctors and other professionals. Ask the agency about those who make many referrals to their services, as well as any existing referral contracts.
Finally, your loved one must be comfortable with their potential caregiver. Introduce them and allow them to decide if they mesh well. High-quality agencies should be willing to assist in arranging these meetings.
Facts and trends in Austin home health care
How much does home care in Austin cost?
While on the hunt for home care, there are many factors that you'll want to consider, including what you can expect to pay for care. In 2020, Genworth published an annual survey detailing the average price of elder home care across the U. S. based on the type of care provided, both in-home and in nursing homes. Here, you can compare the average home care rates in Austin to the average across the United States:
| Cities | Adult Day Health Care | Home Health Aide | Assisted Living (1 BR, Private) | Nursing Home (Semi-Private Room) | Nursing Home (Private Room) |
| --- | --- | --- | --- | --- | --- |
| U. S. National Average | $19,240 | $54,912 | $51,600 | $93,075 | $105,850 |
| Austin | n/a | $54,912 | $51,000 | $62,415 | $84,680 |
As you can see, in many aspects, Austin-based elder care routinely presents a lower average cost in comparison to the United States. In addition, it's important to consider additional costs related to transitioning an elder from their home to a new location, such as the emotional costs and the level of service necessary to adequately support your loved one.
What are some things to consider when looking at a home care agency in Austin?
When it comes to finding quality care for your loved one's home, there are several things to consider. For instance, it's important to get to know the kind of services the elder in your life requires, such as skilled nursing to provide medical care or assistance in day-to-day activities, such as dressing or cooking.
According to the 2016 statistics from the National Center for Health Statistics, greater than 80 percent of the home health care agencies in the U. S. are for-profit, while just over 14 percent are nonprofit agencies. In addition, just under five percent are government-owned or otherwise. We can help you find the kind of agency that works for your loved one's budgetary and physical needs.
What services do Austin home health care agencies provide?
There is a range of services that your family can receive through a home health care agency. The specific options your loved one will experience are centered around them as an individual. Perhaps they need someone who can come by daily to provide care for their pets, companionship, dementia support, or meal preparation support. Some agencies offer a mix of hands-on and hands-off services, allowing you to mix and match to best support your loved one. It's important to identify the services your loved one will require to ensure that you select an agency that can meet those needs effectively.
Home care solutions for seniors in Austin
When it comes to finding qualified care for the elders in your life, Seasons can help you find supportive caregivers who can keep the senior in your life feeling independent and dignified. With an Austin elder care specialist, your elder can receive quality support and companionship while family members can enjoy a break without worrying about their loved one's safety. Explore our Austin home care reviews today to find an excellent caregiver today.