Find more resources in your city!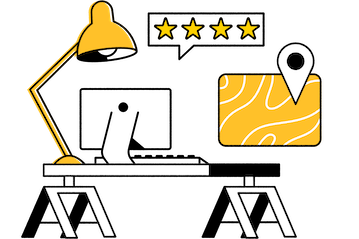 Start Exploring
Should your business be here?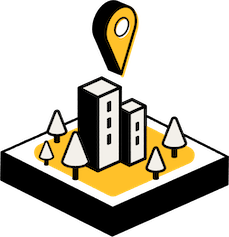 Add your business
How much does home care in Augusta cost?
Many factors can impact the rate your older loved one will pay for in-home care from a trained professional, such as the specific types of services that they'll need. According to Forbes, other factors can include state minimum wages and cost of living. Genworth's annual survey found the following about the national and state average:
| | Adult Day Health Care | Home Health Aide | Assisted Living (1 BR, Private) | Nursing Home (Semi-Private Room) | Nursing Home (Private Room) |
| --- | --- | --- | --- | --- | --- |
| U. S. National Average | $20,280 | $61,776 | $54,000 | $94,900 | $108,405 |
| Georgia | $15,600 | $52,624 | $42,420 | $84,133 | $91,250 |
While the rate in Georgia is already lower than the national average, there are other ways that you can further help your aging loved one offset the cost of in-home care. For instance, you can check to see if the agency works with their insurance company. If they are over 65, they may be able to use Medicare as well.
What are the most common tasks performed by caregivers in Augusta?
Caregivers can provide a range of different services to their patients, depending on their specific situation and condition. However, some are common amongst a major of caregivers, many of whom are unpaid and untrained family members and loved ones. According to Caregiver, these are the top services seniors require from their caregivers:
How do caregivers most commonly provide help to seniors?
Transportation
Grocery or other shopping
Housework
It's easy to see why seniors would need these services the most. For instance, many age-related developments can leave elder adults unable to drive; however, they still need to run errands, attend family and social gatherings, pick up medication, attend doctor visits, and more. An in-home caregiver can be a great way to meet these and other needs without putting more on the family's plate.
What services do Augusta home health care agencies provide?
Patients have a variety of needs, so they must receive the services that are important to their quality of life, safety, and health. As you weigh your options, you'll want to be sure that you eliminate home care agencies in Augusta that don't offer the services your aging loved one needs.
If your aging relative requires hands-off assistance, they'll want a homemaker aide. Homemaker aides are "hands-off," meaning they assist with the household and other general care tasks. They can help ensure seniors have clean clothing and bedding, prepare their meals, run errands, and help keep the home tidy to prevent falls. On the other hand, elder adults who need more specialized attention may require a skilled nursing assistant. These are nurses who are trained to care for wounds, administer medications, and other "hands-on" services. For more guidance as you look at Augusta home care agencies, review our comprehensive guide to choosing home care.
Home care solutions for seniors in Augusta
Home care health providers can be invaluable support to your older loved one as they age in place. From memory care to maintaining a clean living environment, elder adults can enjoy a greater quality of life as they progress through the aging process. Whether they need someone who can provide daily care or simply an occasional visit to keep them safe and healthy, a professional care service provider can help ease your concerns without sapping your relative of their dignity. Get started with our unbiased listings on Aiken and Augusta home care agencies today.