Find more resources in your city!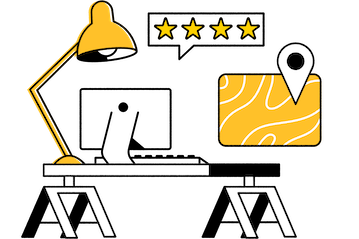 Start Exploring
Should your business be here?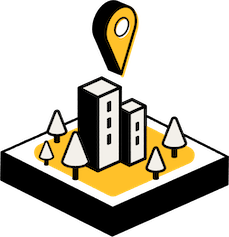 Add your business
How to choose high-quality home care in Atlanta
Start by focusing on the agencies that cater to the specific needs of you and your loved one. Select those that provide the specific care you need and ensure that they meet the requirements of your loved one's insurance and budget. After you have chosen a few Atlanta home care agencies, get in touch with them to talk about the services they provide and the qualifications of their caregivers. You'll want to seek out caregivers who are appropriately qualified to meet the needs of your loved one, from physical abilities and emotional support capabilities to experience with specific medical conditions. Make sure to enquire about their hiring and training policies, emergency procedures, and protocols, as well as how care plans are created for clients.
Once you have selected an agency and caregiver that has ticked all your initial boxes, request references from others such as doctors, clients, and their family members. It is always a good idea to make sure that referral procedures are all above board by finding out whether the references refer a lot of clients to the agency and if any contractual relationship exists with the agency.
Last, but certainly not least, a good Atlanta home care agency should be more than willing to arrange a meeting between your loved one and their potential caregiver. This meeting is important to ensure that they are a good fit.
Facts and trends in Atlanta home health care
How much does home care in Atlanta cost?
The cost of care is one of the many important factors to consider when exploring home care. In 2020, Genworth released their Cost of Care Survey looking at the year median costs of different senior care services across the U. S. This is how yearly home care costs in Atlanta, Georgia, compare with the national average:
| Cities | Adult Day Health Care | Home Health Aide | Assisted Living (1 BR, Private) | Nursing Home (Semi-Private Room) | Nursing Home (Private Room) |
| --- | --- | --- | --- | --- | --- |
| U. S. National Average | $19,240 | $54,912 | $51,600 | $93,075 | $105,850 |
| Atlanta | $15,600 | $50,336 | $48,000 | $83,403 | $90,703 |
Atlanta elder care costs are considerably lower than the national average. By choosing one of the home care agencies in Atlanta, you can save on costs for the care of your loved one, while still keeping them close to home and in a familiar location. Checking with your loved one's insurance company about financial assistance for home care could ease costs even more.
What types of services are needed by seniors aging in place in Atlanta?
Home health care agencies offer various types of services to cater to seniors in their own homes. Caregivers can provide emotional support, help administer medication or manage a specific medical condition, and so much more. According to the National Center for Health Statistics, the majority of home health care agencies provide social work, therapeutic, and nursing services. While fewer agencies offer pharmaceutical and hospice services, we can still help you find an agency that is able to cater to these needs.
Whatever the specific needs are of your senior aging in place, we can provide you with the guidance necessary to find an Atlanta home care agency that can meet those special and unique needs. You can be sure that your loved one is getting quality care and support in the comfort of their own home.
What services do Atlanta home health care agencies provide?
Whether your loved one needs a more "hands-on" or "hands-off" approach to their home health care or is in need of comprehensive services, the offerings from home care agencies in Atlanta are as varied as the people in need of them. Homemaker aides are able to offer assistance around the house like cooking or cleaning and run errands like grocery shopping. Skilled nursing aides can provide nursing services such as physical therapy, administering medication, or personal hygiene assistance. More comprehensive services from aides are also available if needed. It is key to only consider those home health agencies that provide the kind of care and services you need.
Home care solutions for seniors in Atlanta
Your loved and cherished senior should be able to maintain their independence as long as possible as they age in place with dignity, and home care can help make this happen. Qualified Atlanta elder care providers can provide your senior with quality in-home care and support while giving you peace of mind and assurance in their safety and security. Have a look at our Atlanta home care reviews to find the right provider for you.