Find more resources in your city!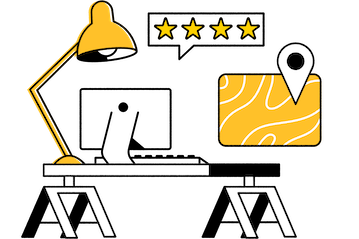 Start Exploring
Should your business be here?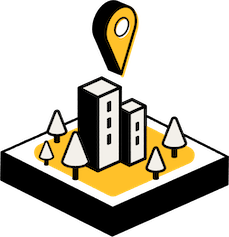 Add your business
How much does home care in Anchorage cost?
The cost of home care is one of the most important factors when considering your options for service providers. The annual survey conducted by Genworth looks at the cost of senior care across the United States. You can see how the average cost of care in the state of Alaska compares with the national average below:
| | Adult Day Health Care | Home Health Aide | Assisted Living (1 BR, Private) | Nursing Home (Semi-Private Room) | Nursing Home (Private Room) |
| --- | --- | --- | --- | --- | --- |
| U. S. National Average | $20,280 | $61,776 | $54,000 | $94,900 | $108,405 |
| Alaska | $18,743 | $68,640 | $81,960 | $378,140 | $378,140 |
Although in-home health care might not be the least expensive option available in your state, these costs do not factor in the negative impacts of uprooting your senior from the home and community they have always known. Make sure to check whether your senior's insurance provider offers any coverage for in-home care, as well as if they qualify for any government programs to possibly offset some of the costs of Anchorage elder care.
What should families know about who is receiving and providing care in Anchorage?
While most informal caregivers are motivated by love and a desire to ensure that their seniors get the best care possible, this doesn't mean that it is not stressful and that it doesn't have an impact on their health, finances, careers, and other personal relationships. The statistics below show that tens of millions of Americans are providing unpaid and informal care to an adult close to them.
34.2 million Americans have provided unpaid care to an adult in the past year
39.8 million caregivers provide care to adults with a disability or illness
15.7 million adult family caregivers care for someone with Alzheimer's or dementia
Relying on the services of one of the many quality Anchorage home care agencies does not have to mean compromising the standard of care your senior receives. In fact, these professionals are trained to expertly meet the specific needs of seniors and accommodate their unique circumstances. Getting help is essential to ensure that you do not fall victim to caregiver burnout.
What services do Anchorage home health care agencies provide?
Home care agencies in Anchorage offer services to cater to a wide range of needs and circumstances. Whatever your senior's unique needs may be, there is almost certainly a service provider that can meet them. Qualified nursing aids offer a "hands-on" approach to care by offering more specialized services such as physical therapy, personal hygiene assistance, administering medication, and so much more. If your senior is still fairly self-sufficient but could use some help with day-to-day things like cooking, cleaning, or grocery shopping, then the "hands-off" approach offered by homemaker aides might be best. There are also more comprehensive services available for those who need them. If you'd like more information, take a look at our comprehensive guide to choosing home care.
Home care solutions for seniors in Anchorage
Enlisting the expert services of Anchorage home care agencies is one of the best ways to help your senior hold on to their independence for as long as possible. Your senior deserves to stay in the home and community they love, surrounded by the people and things that matter the most to them. Let Seasons be your trusted guide as you search for the right service provider to keep your senior happy, healthy, and safe.