Find more resources in your city!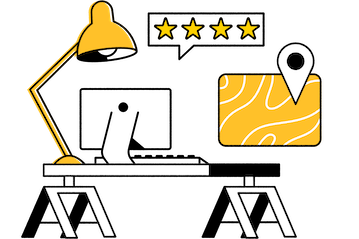 Start Exploring
Should your business be here?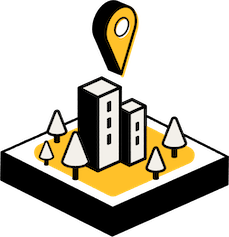 Add your business
How much does home care in Amarillo cost?
Many older adults who consider home health care think about the cost of care since it's common for them to live on fixed incomes. The following 2020 Genworth annual survey provides insight into the price your senior might expect for a home health aide in Texas as well as nationwide:
| | Adult Day Health Care | Home Health Aide | Assisted Living (1 BR, Private) | Nursing Home (Semi-Private Room) | Nursing Home (Private Room) |
| --- | --- | --- | --- | --- | --- |
| U. S. National Average | $20,280 | $61,776 | $54,000 | $94,900 | $108,405 |
| Texas | $9,230 | $54,912 | $47,970 | $61,503 | $85,107 |
It's good to keep in mind that the costs above are averages and don't necessarily reflect the cost of care from specific Amarillo home care agencies. The costs do, however, give you a good gauge of what to expect. For example, the cost of a home health aide exceeds that of adult day care or assisted living expenses but receiving care in the home can bring additional benefits like ensuring your older loved one is not overwhelmed with having to be uprooted from their environment. While determining the cost of care, it's important to also check with your senior's insurance provider to see if they'll offer financial assistance.
How do the demands of home care affect caregivers in Amarillo?
Helping an older adult by serving as their caregiver is undoubtedly a rewarding experience. But it can also become overwhelming due to the amount of time dedicated to performing a variety of tasks. Here is a look at the number of hours caregivers dedicate to caregiving, according to their age:
While it might be surprising to see that the hours dedicated to caregiving increase with the age of the caregiver, it likely reflects the number of spouses, siblings, adult children, and close friends who are caring for seniors of comparable age or older. Caregiving can be tough for helpers of all age groups, but especially older adults with their own health challenges. If your senior loved one is receiving full-time care from overwhelmed loved ones, it's time to consider receiving help from a professional Amarillo elder care agency.
What services do Amarillo home health care agencies provide?
What's great about enlisting the help of a home health care agency is their ability to accommodate your senior's needs. Of course, you'll need to find the right one for your older adult. Keep in mind that home health care services vary in their offerings. For example, a homemaker aide takes on responsibilities like shopping, cleaning, and cooking for your loved one, while a skilled nursing aide will be a bit more hands-on by administering medications, taking care of sores, assisting with personal hygiene, providing physical therapy, and more. It's good to note that some agencies offer a combination of these services.
If you're not sure how to begin searching for home health care, don't hesitate to explore our comprehensive guide to choosing home care. You'll get plenty of information about how to identify great Amarillo home care agencies and select the right one for your elderly loved one.
Home care solutions for seniors in Amarillo
By locating a top-notch home care agency, your senior can continue enjoying their independent life while ensuring they get the quality care they deserve. Home health care can also give your older loved one's family members much-needed breaks from caregiving. If you're ready to begin your search, we're eager to assist. Review our listings and reviews for home care agencies in Amarillo to find a great provider today.