Find more resources in your city!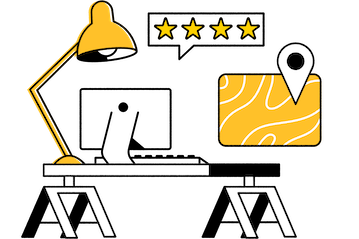 Start Exploring
Should your business be here?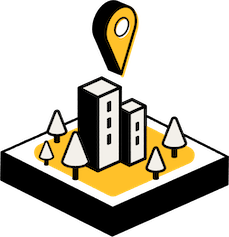 Add your business
How to choose high-quality home care in Albuquerque
As you search for the best care for your loved one, there are many elements to consider. Be sure to focus your search on providers that your loved one can afford and who work with their insurance.
When looking into particular agencies, it is worth remembering that different providers have different capabilities, so look for those who are able to offer the types of assistance your loved one needs. Some of these factors can include your loved one's emotional support needs, medications, mobility and safety concerns, and any medical conditions. An agency's hiring, training, and safety procedures are also an essential part of the vetting process.
If you are looking into an agency or specific caregiver, find references from other clients and medical professionals. Be aware if there is a contractual relationship or frequent referrals between their individuals and the agency in question. Finally, before choosing a Santa Fe elder care provider, try to meet with a caregiver to see if they have the personality and skills that are best for your loved one.
Facts and trends in Albuquerque home health care
How much does home care in Albuquerque cost?
Because of the numerous variables that can affect the cost of Albuquerque home care agencies, careful research might be necessary. The Genworth Cost of Care Survey from 2020 provides excellent information about a number of care options. You can compare the cost of care in Albuquerque with the average cost in the country as a whole.
| Cities | Adult Day Health Care | Home Health Aide | Assisted Living (1 BR, Private) | Nursing Home (Semi-Private Room) | Nursing Home (Private Room) |
| --- | --- | --- | --- | --- | --- |
| U. S. National Average | $19,240 | $54,912 | $51,600 | $93,075 | $105,850 |
| Albuquerque-Santa Fe | $30,160 | $52,624 | $48,600 | $99,963 | $117,702 |
As hiring a home health aide is cheaper in Albuquerque than the national average, there is a lot to recommend this option. However, even beyond cost-effectiveness, home care agencies in Santa Fe are a great way to set your loved one up with excellent, personalized care that is based on their needs. This sort of assistance and companionship can have a positive effect on their quality of life.
What are some things to consider when looking at a home care agency in Albuquerque?
When searching for Albuquerque elder care, it is essential to consider the level of care that your loved one will receive. As seen in data from the National Center for Health Statistics, the vast majority of home health care agencies are for-profit entities. If your loved one has less common medical needs, you might need to consider in what sort of setting they can receive the best care.
A key aspect that can affect the care your loved one receives is whether they are Medicare- or Medicaid-certified facilities. About three-quarters of home health agencies are certified for Medicaid and nearly all are certified for Medicare. Choosing an agency with the relevant certifications can help your loved one receive the help they need.
What services do Albuquerque home health care agencies provide?
The two main types of care that home health agencies offer can be categorized as "hands-on" or "hands-off." If your loved one needs help taking medication, bathing, or treating a wound, a skilled nurse aide can provide them with "hands-on" care. Your loved one can also receive assistance with physical or occupational therapy. On the other hand, a homemaker aide is a great option if your loved one needs help with less-intensive tasks, such as cooking, cleaning, or shopping. There are caregivers available who can offer both types of support. When you search for home health providers, make sure you are contacting agencies that are able to provide the most effective assistance for your loved one.
Home care solutions for seniors in Albuquerque
Our Albuquerque home care reviews can give you the help you need to find the best support for your loved one. Getting Albuquerque-Santa Fe elder care for your loved one can provide them with companionship and care while giving you peace of mind knowing that they are being well-supported by a trained professional.