Find more resources in your city!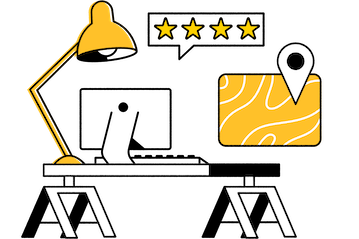 Start Exploring
Should your business be here?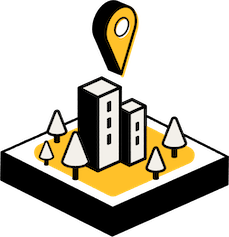 Add your business
How much does home care in Albany cost?
The cost of home care depends on a number of elements. Factors such as your aging loved one's location, needs, and the amount of assistance they need can all play a role in what you pay. The 2022 Genworth Cost of Care Survey provides detailed information that allows you to compare the cost of several care options in Georgia with the national average in the United States.
| | Adult Day Health Care | Home Health Aide | Assisted Living (1 BR, Private) | Nursing Home (Semi-Private Room) | Nursing Home (Private Room) |
| --- | --- | --- | --- | --- | --- |
| U. S. National Average | $20,280 | $61,776 | $54,000 | $94,900 | $108,405 |
| Georgia | $15,600 | $52,624 | $42,420 | $84,133 | $91,250 |
Not only is the cost of a home health aide lower in Georgia than the national average, but it is also a more affordable option than many other living arrangements in the area. In addition to price, Albany home care agencies allow your older adult to keep living in a comfortable, familiar environment. This can make transitioning to retirement easier and allow them to stay connected to communities and activities that are important to them. In some cases, insurance companies will help with the cost of home health assistance.
Will the number of adults needing personal care in Albany increase?
As more seniors choose to age in place, the need for home care is increasing. This is due in part to an aging population, but also to the benefits that living at home can have. Not only that, but the needs of seniors tend to grow as they age. Data from the Administration for Community Living provides more information about the assistance needed by older adults.
Aging in familiar place is a great option for your older loved one if they want to stay connected to people and activities they enjoy, and it allows them to make more decisions for themselves. Albany home care agencies can offer high-quality assistance in areas like cleaning, physical therapy, or cooking without your aging loved one needing to leave their home.
What services do Albany home health care agencies provide?
There are a number of Albany home care agencies, and they cover three main categories. If your older adult can handle most day-to-day tasks, but needs help with health-related tasks, a skilled nursing aide is a good choice. These aids can administer medication, help with wound care, and provide physical or occupational therapy. Without having to transport your senior to and from appointments, it is far easier for them to get the care they need. If your senior loved one needs help with laundry, grocery shopping, or cleaning, a homemaker aide can take care of these tasks. There are also aides that can provide both types of services.
Our comprehensive guide to choosing home care can help you get started on your search for home care agencies. This guide provides more information about home care as well as the factors to consider as you look for an agency.
Home care solutions for seniors in Albany
Finding Troy, Schenectady, or Albany elder care for your senior loved one can help them live the life they want while staying healthy and safe. The support of a home care agency can also give you peace of mind knowing that your older adult has they assistance they need. Seasons offers listings and guides to give you the information you need to find a great service for your aging loved one.