Find more resources in your city!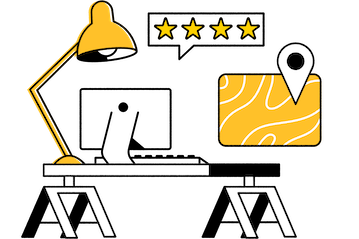 Start Exploring
Should your business be here?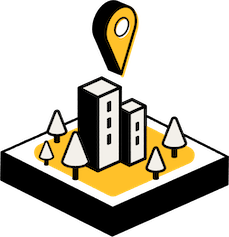 Add your business
What are the chances elders in Wichita will fall victim to scams?
The National Center on Elder Abuse reported studies found one in 10 older adults living in communities experienced some type of abuse, though some studies estimate as many as five million elders face abuse annually. The chart below outlines the victims of elderly fraud abuse in 2020 alone, according to an annual government report:
Kansas Had 728 elderly fraud victims in 2020.
Resulting in 7,314,673 total losses.
With the high number of elderly fraud victims in Kansas, it's clear that elder residents deserve a professional who can advocate for them. You can help defend the senior in your life by finding an attorney for seniors in Wichita who can meet their specific needs. A professional lawyer specializing in Wichita elder law can be a powerful resource for your loved one.
Who are the people who commit crimes against the elders of Wichita?
Elderly adults are often more susceptible to abuse for a variety of reasons, though the NCOA found that isolation and mental impairment can lead to disproportionate levels of elder abuse. The NCOA additionally identifies steps elderly citizens can take to prevent this, such as maintaining a support team that suits their specific needs. The chart below details the primary abusers of elders, according to Fighting Against Elder Abuse:
While seniors are a vulnerable community, you can protect them by enlisting the support of a lawyer specializing in elder care law. Maximizing your loved one's support system can be a great way to bolster their quality of life while ensuring that they are defended against abuse and fraud. Further, your loved one can ease other stressors as well, such as concerns about burdening their family with responsibilities upon their passing.
Why should I help the senior in my life find an elder care attorney in Wichita?
Your senior relative should be enjoying their golden years, rather than experiencing mistreatment or fraudulent attacks. With a professional who has a solid grasp of elder care law, your loved one can rest easy knowing they are safe. In addition, an attorney can offer a variety of other benefits that can increase your senior and family's peace of mind. For example, they can help put together important documents to ensure that your loved one's belongings and finances are distributed in the way that they prefer. An elder care attorney can assist your family in identifying abuse, building a case, and otherwise striving for justice for your loved one. Our comprehensive guide to choosing an elder care lawyer can give you a deeper understanding of how an attorney can benefit your loved one.
Elder care attorneys in Wichita
An elder care attorney can reduce stress and fears related to elder abuse, whether you're concerned they might be exploited by scam artists or they're exhibiting signs of abuse from a caretaker. Legal help can ease your loved one's concerns as well, allowing them to feel comfortable that they have support and that their final wishes will be respected. Don't hesitate to find the right Wichita elder care attorney for your family in the listings above.