Find more resources in your city!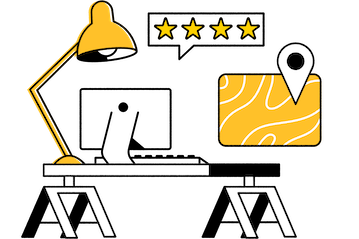 Start Exploring
Should your business be here?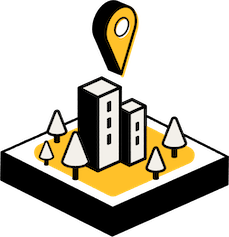 Add your business
What are the chances elders in Wichita Falls will fall victim to scams?
It can be heartbreaking to learn that an older adult has been scammed out of their life savings or other assets because they trusted the wrong person. Unfortunately, this happens more often than people might think. In Texas alone, older adults have experienced significant fraud. Here is a look at elderly fraud numbers for the state in 2020:
Texas had 6,342 elderly fraud victims in 2020.
Resulting in $ 69,759,993 total losses.
There's no doubt that elderly fraud is troublesome for Texas residents. While it may not be possible to provide complete protection from scams or fraud, you can help your elderly loved one take steps to reduce their risk. In addition to learning more about the types of scams they could encounter, you could find a reputable Wichita Falls elder care attorney who has experience with safeguarding older adults' money to make it more difficult for other people to access.
What types of mistreatment do elder care attorneys in Wichita Falls pursue?
The types of mistreatment elder care attorneys pursue typically align with the types of abuse and neglect seniors experience. Attorneys generally specialize in different types of mistreatment that match their own experience and background, but the following overview of elder abuse types can provide insight into the ways an elder care attorney in Wichita Falls can help:
Types of elder abuse
Physical abuse

Intentional or reckless use of physical force or physical coercion that could cause:

bodily injury
physical pain
Impairment

Sexual abuse

Non-consensual sexual contact of any kind with an older adult

Emotional or psychological abuse

Infliction of anguish, pain, or distress through verbal or nonverbal acts such as:

verbal assaults
insults
threats & intimidation
humiliation
isolation
harassment

Financial abuse

Illegal or improper use of an elder's funds, property, or assets such as:

misusing or stealing money or possessions
coercing or deceiving an older person into signing any document (e.g., contracts or will)
improper use of conservatorship, guardianship, or power of attorney
financial scams

Neglect

Refusal or failure to fulfill any part of a person's obligations or duties of care to an elder such as:

food & water
clothing
shelter
personal hygiene
medicine
comfort
personal safety
Learning about the many ways older adults are mistreated by others can be overwhelming, particularly for family members who want to protect their aging loved one from harm. One of the best ways you can help your senior is to know the signs of abuse or neglect as noted above. This way, you can identify an instance of abuse and get them help immediately You can also reach out to a qualified attorney for seniors in Wichita Falls who can seek justice or ensure your older loved one's financial matters are well managed.
How can I help the senior in my life find an elder care attorney in Wichita Falls?
When the time comes to search for a skilled Wichita Falls elder law attorney, you might not be sure how to get started. Asking for recommendations from friends and family members you trust is a good way to begin. You can also look online for reviews of elder care law firms and even use the attorney finder tool on the National Academy of Elder Law Attorneys (NAELA) website to find leads. This can help you create a list of great prospects.
Next, you can compare the services these attorneys offer to your senior's needs. Can they help your aging loved one create a will and trust or plan their estate? Are they skilled in drafting Medicaid applications or providing Medicaid asset protection? Do they have experience with powers of attorney, medical directives, or long-term care planning? If your senior has been abused or neglected, do they have litigation experience?
Getting answers to these questions can get you off to a great start. Learn more tips for finding legal assistance by exploring our comprehensive guide to choosing an elder care lawyer.
Elder care attorneys in Wichita Falls
It's easier than you might think to find your older loved one the legal assistance they need whether seeking help with making end-of-life decisions or securing representation for financial exploitation. Seasons takes pride in assisting you with locating an elder care attorney in Wichita Falls or Lawton. Review our listings today to jumpstart your search.