Find more resources in your city!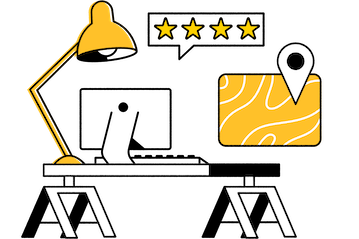 Start Exploring
Should your business be here?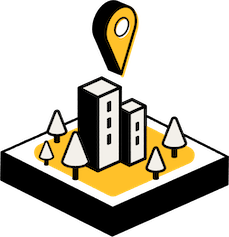 Add your business
Disability, special needs, and long-term care planning in West Palm Beach
A successful old age does not just happen – it must be planned for. While your loved one is still capable, they should consider working with a West Palm Beach elder care lawyer to plan for potential future disability or special needs or a time when they are not able to care for themselves physically or mentally. Their attorney can help your loved one write up a living will so they can decide what end-of-life measures they want – or don't want. They can also get help choosing a durable power of attorney so somebody they trust will be responsible for their financial and medical decisions if they are no longer able to make those decisions on their own.
A qualified attorney for seniors in Fort Pierce can also help your aging loved one prepare for long-term care, either in an assisted living or nursing home or in their own home. The lawyer can help them wade through matters dealing with insurance, Medicare, Medicaid, and any veterans' benefits they might be due.
Facts and stats on elder care law in West Palm Beach
What are the chances elders in West Palm Beach will fall victim to scams?
In a state that is considered a great place for people to retire, you might be surprised at the number of scams are perpetrated on the elderly each year. According to a 2020 report by the FBI Internet Crimes Commission, the number of fraud victims in Florida in a one-year period reaches nearly 10,000.
9,252 Elderly Fraud Victims in 2020
Consider the research conducted by the NCEA (National Center on Elder Abuse). It indicates that for every one scam reported by an older adult, there are another 24 that go unreported. That would make the true number of victims more than 230,000. If your loved one is a victim of fraud, help them get recompense by finding them a West Palm Beach elder care lawyer.
Who are the people who commit crimes against the elders of West Palm Beach?
You probably picture villainous strangers as those who commit crimes against the elderly, but the fact is, most types of elder abuse are committed by the people they should most be able to trust, such as their spouse, adult children, or other family members. The National Council on Aging reveals the following:
Type of Elder Abuse
Psychological Abuse
Physical Abuse
Neglect
Financial Abuse
Sexual Abuse
Most Frequent Offender(s)
Partner

Spouse

Partner

Spouse

Adult Children
Family Members

Care Workers

Partner

Partner

Spouse

Acquaintances
This can make it especially touchy if you suspect your aging loved one is the victim of abuse. You might end up accusing someone else who is close to you. But if you and your loved one work with an elder care attorney in West Palm Beach-Ft. Pierce, you can stay a step removed from any family problems while still protecting your elder relative.
Why should I help the senior in my life find an elder care attorney in West Palm Beach?
If the senior in your life needs help planning for the future, it may be an easy decision to help them find a West Palm Beach elder care attorney to guide them through the process. But if they are facing darker problems of physical or other types of abuse, you may be reluctant to step into what you feel may not be your place. However, if you don't make every effort to protect your loved one, who will? Maybe somebody else in the family will. But maybe not. It can take courage to step up and take a stand to protect your loved one, but if the situation were reversed, they would probably do the same for you.
Elder care attorneys in West Palm Beach
Taking the step to help your loved one find a qualified Fort Pierce elder care attorney can make the difference between them living their retirement years in peace or in turmoil. Allow us to help you find the right elder care attorney in West Palm Beach for your aging loved one by reviewing our listings today.