Find more resources in your city!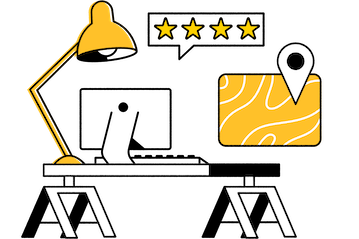 Start Exploring
Should your business be here?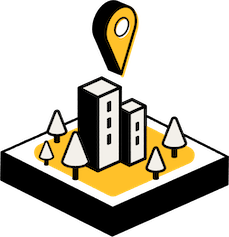 Add your business
What are the chances elders in Waco will fall victim to scams?
Texas Had 6,342 elderly fraud victims in 2020.
Resulting in 69,759,993 total losses.
Many scammers intentionally target seniors because they are often desperate for somebody to talk to and socially isolated, meaning that the crime will never be reported. If you're concerned that your loved one might fall victim to one of these schemes, an attorney for seniors in Bryan, Temple, or Waco could explain how to set up guardianship to protect your older adult's money.
What should families in Waco know about the prevalence of elder abuse?
While financial fraud is the type of elder abuse most people think of first, it's not the only one. An elder care attorney in the Waco area could help you determine if other forms of abuse are taking place. For example, psychological abuse can be difficult to spot because it doesn't have the paper trail of financial abuse or leave the scars of physical abuse. Here is some additional information from the National Library of Medicine:
All forms of elder abuse are underreported, so you shouldn't be shy about speaking out if you suspect that your loved one may have been victimized. An attorney for seniors in Waco can help you figure out who to report different types of abuse to and pursue each case to the full extent of the law.
Why should I help the senior in my life find an elder care attorney in Waco?
You might be thinking that a Waco-area elder care attorney is too specialized to fit into general elder care, but lawyers offer many benefits to vulnerable seniors. A Waco elder law specialist can ensure that your loved one understands their rights and how to protect them through legal proceedings should the need arise. Many elder law experts also have a strong knowledge of estate planning, allowing them to help seniors prepare documents such as wills and advanced medical directives. Perhaps most importantly, a Waco elder care attorney provides peace of mind since seniors and their family members know their loved ones won't be alone in the event of abuse. Our comprehensive guide to choosing elder law attorneys contains a bounty of valuable information on why seniors should have lawyers and how to find great representation, so be sure to review it with your loved one.
Elder care attorneys in Waco
The ins and outs of elder law can be difficult to understand, and you might inadvertently lead your loved one astray if you try to navigate it yourself. Instead, please utilize the free resources available on Seasons to find the older adult in your life a great attorney for seniors in the Waco area who can answer any questions they might have regarding legal representation.