Find more resources in your city!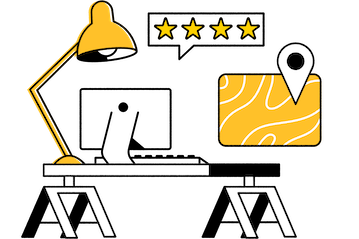 Start Exploring
Should your business be here?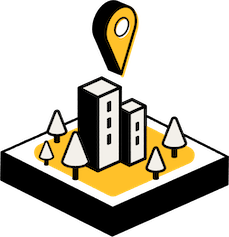 Add your business
What are the chances elders in Tyler will fall victim to scams?
Scams and fraud can happen to anyone, but the senior population is especially at risk when it comes to being taken advantage of. They might be accosted over the phone, or deal with phishing online, thinking they are talking to a representative of a legitimate company. If your older loved one isn't careful, they could lose everything they have simply by talking to the wrong person.
Texas had 6,342 elderly fraud victims in 2020.
Resulting in $ 69,759,993 total losses.
Texas victims of elderly fraud might not seem like a lot for such a big state, but every victim is one too many, particularly when you consider that these problems are preventable. That's why it is helpful to have an attorney for seniors in Tyler on hand before your senior loved one runs into issues when protecting their money, home, or other assets.
Why are Tyler elder care attorneys needed?
Having an attorney who is skilled in elder law can be a helpful resource for seniors, no matter what type of abuse problem they are facing. According to research done by the National Center on Elder Abuse, seniors are targeted and the abuse is often unknown until it is too late.
Alarming statistics about reported and unreported elder abuse
Studies have found that at least one in 10 community-dwelling older adults experienced some form of abuse in the prior year.
For every incident of abuse reported to authorities, nearly 24 additional cases remain undetected.
Financial abuse was the most commonly reported form of mistreatment.
When your older loved one consults with a Tyler elder law specialist, you can feel confident that the attorney will approach the situation in a way that will keep your senior loved one safe, while ensuring they are no longer threatened by abuse. Besides handling delicate situations like these, a lawyer who handles elder law can provide guidance and assistance on other matters, such as setting up a trust, creating a will, or drawing up an agreement for a power of attorney.
How can I help the senior in my life find an elder care attorney in Tyler?
Helping your senior loved one find access to an elder care attorney in Tyler can keep them safe and give you peace of mind, knowing that they have someone to consult for any issues that come up. Your senior can feel confident knowing they have someone to talk to who can understand their needs and help them with any end-of-life decisions they want to take care of. This can ensure their wishes are carried out and no undue burden is put on their children or their other loved ones. If you are looking for more information on how to get started and help your senior, please see our comprehensive guide to choosing an elder care lawyer.
Elder care attorneys in Tyler
Helping your senior loved one find the right type of legal assistance to match their needs is a necessity. Having the right kind of assistance from a professional who understands Tyler elder law can ensure your senior is taken care of in a timely manner that benefits them, and another way that you can care for your elderly loved one. Let us be there for you and help you find a skilled attorney in the Tyler or Longview area today.