Find more resources in your city!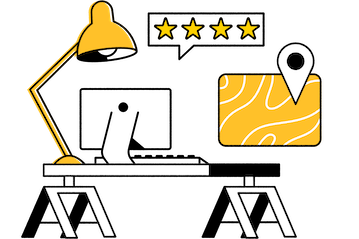 Start Exploring
Should your business be here?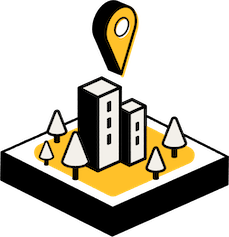 Add your business
What are the chances elders in Tulsa will fall victim to scams?
Many people know that elder fraud exists, but don't seriously believe that it could happen to their loved one. But take a look at the data below to see how common elder fraud is in Oklahoma. This type of data underscores why it's important to be proactive as you work to protect your senior's hard-earned savings.
Oklahoma Had 897 elderly fraud victims in 2020.
Resulting in 7,613,157 total losses.
If your loved one has already been the victim of financial fraud, then hiring a skilled attorney who practices Tulsa elder law is the first step towards giving them justice. An attorney can work with your senior to prosecute all of the parties involved so that they get back what's rightfully theirs.
What are some signs of elder abuse that caregivers in Tulsa should look for?
It's an unfortunate reality that seniors are often abused by the people who are supposed to be taking care of them. Knowing the signs of this type of abuse will help you catch it faster if it ends up happening to your loved one. You can look below to familiarize yourself with these signs.
Signs to look for in identifying elder abuse
Physical Abuse

bruises, wounds, cuts, fractures, sprains, or other signs of physical trauma
recent falls
signs of punishment such as evidence of physical restraint
medication overdoses

Psychological Abuse

emotional distress or withdrawal
lack of self-care
lower self-esteem or feeling of despair and worthlessness
dementia behaviors like biting, rocking, and sucking

Sexual Abuse

bruises and abrasions in the chest or genital region
STDs, bleeding, and trauma in genital areas, genital infections
increased anxiety or depression
agitation, restlessness, and sleep disturbances

Financial Abuse

sudden changes in bank account or to a will or other financial documents
disappearance of funds, possessions
poor financial decisions
unpaid bills and other financial distress
anxiety and depression
malnutrition

Neglect

unsanitary or unsafe living conditions
personal hygiene issues
untreated bed sores
untreated/unattended health issues
malnutrition or dehydration
Senior abuse is a serious issue that often goes underreported. But that only allows the abuse to continue. It's why you need to speak up if you believe that someone in a position of power is treating the seniors they look after in an abusive manner. Hiring an attorney for seniors in Tulsa may be the single most impactful thing you can do to stop this type of behavior in your community.
Why should I help the senior in my life find an elder care attorney in Tulsa?
It's important to keep in mind that every attorney who practices Tulsa elder law has their own unique style, areas of expertise, and skill set. That's why finding the right lawyer for your specific goals and needs will usually take some time and research. But your older adult may not be able to do this on their own -- or at least, not in an effective manner. So you may need to step in to help them.
As you search for an attorney, you'll want to evaluate your option based on factors like the candidates' areas of expertise, years of experience, and personality. You can also check in with your loved one to make sure that they're feeling comfortable with the direction you're taking the search.
If you'd like to get more detailed information, check out our comprehensive guide to choosing an elder care attorney to learn more.
Elder care attorneys in Tulsa
Seniors deserve to enjoy their golden years. But scam artists and abusers may make it more difficult for your loved one to do that. Hiring a Tulsa attorney for seniors can help you solve that problem by providing representation to help avoid fraud and abuse and advocacy if something unfortunate should happen. You can use the resources you've found on Seasons above to start researching your options and find the best fit for your senior's needs.